Most of my close friends and family are not surprised at all that I started a food and travel blog. Actually most wonder why it took me so long  (can you say FT job and mom of 3 kids?!)  I did often ask myself should I start a food blog. And the answer was YES! However, when I meet new people or answer some followers' questions, they often ask why I started and how I got it all into place.
Therefore, almost a year after I first started to configure my website and take the steps to make it a business, I thought I would write a post about why I started on this next exciting adventure.  There are probably about 50 reasons why I felt this was something I just had to do.  But here are the main motivations that just kept coming to mind over and over for quite some time.  I just could not ignore them anymore and decided to jump into the blog world.
How to Make Money with a Blog Business
Some people have blogs for a hobby but many like myself start a blog for a profit and to make an income.  Most of us have the hopes to make it our full-time job and monetize a food and recipe blog, myself included. The main income streams for bloggers include ads, products, services, and affiliate programs.   I knew I needed to be sure to start my blog on the right platform so I could drive traffic to my site and gain the readers (customers) that would be right for my business.   Here are the income streams I am working on to make money blogging in 2021 and future plans:
Advertising - I have Google Ads & Gourmet Ads on my site right now but I try not to overdo it. I hope to qualify for Mediavine in 2021, the requirement is 50K sessions a month.
Affiliate Marketing - I am signed up for Amazon Affiliate Program. When I place links on my site and readers buy from Amazon, I get a very small % of the money. This is whether they buy the item I suggest or anything else.
Products - I do not sell any at this time but hope to work on some in the future.  Digital and print cookbooks for example.
Services - I do not offer any services at this time but I hope in the future to work in this area too. I am thinking blog coaching, SEO or social medial virtual assistance, virtual cooking classes, etc.
DISCLOSURE: The links below to Bluehost are affiliate links. This means that The Short Order Cook earns some revenue (at no cost to you) when you click through the link(s) and set up your service. The views expressed in this post are all the real opinions of the writer and are no way swayed by the company. The Short Order Cook is hosted by Bluehost and it is a great service with impeccable customer service. 
I took the plunge in late 2018 to secure my domain and resurrect The Short Order Cook.  I was very excited.  In early 2019, I researched all things about blogging and how to make it a business and create income.  There is so much out there but without a doubt, the great things I read about having secure hosting and using WordPress were where I needed to start.   The #1 Website Hosting Plan and the only one I would ever recommend is Bluehost.  If you are ready to start and have a great deal - go for it today just click any Bluehost link!
Reasons I started a Food & Travel Blog
I Enjoy Cooking & Recipe Testing
I missed being a personal chef but wanted to work with food again and be able to be in my home vs someone else's home.
In California, you cannot cook in your own home unless it is certified so starting an in-home food business is really hard. Cooking for a blog, however, is allowable since you are not selling the food for consumption but selling it through stories, recipes, and photography.
My dietary changes over the last decade or so has really steered me into trial and error. All the recipes I have tweaked or tried has been fun.  Experimenting with new flavors, textures, and ingredients is always exciting to me and never feels like "work".
A Desire to Learn More about Photography
Food, travel, and photography are things I enjoying doing, blogging seemed like a natural way to get going on all those passions together in one place.
Creating and documenting memories is best done through photos. I have always taken a lot of photos even when it was from film and drive-thru photoshops (I actually worked in one in high school).  Learning to take more quality photos is something I just never had time to do. Blogging will finally "force me" to do better.
Photos on a blog are a must and I am sure I will look back in a year or so and just cringe at my current photos.  But always learning and doing better is a goal I will have forever.
I Wanted to Share My Love of Food and Travel
As long as I remember most people that know me can say 2-3 things about me.  I love to cook. I can throw a party.  And I would spend money on experiences versus having things every time. Putting all these things together is a dream.
This adventurous way of life is something I always try to express to others when I try and connect with people.   I am not the small talk person that says "so what do you do for a living?" I am more of a "know any good restaurants in the area" or "any vacations coming up?" kind of person.  A blog is a great way to start and continue those same types of conversations on a global level.
To be completely transparent here, I am not doing this only to share with others. My selfish side is absolutely in it to learn from others. Whether it is how to make the creamiest ice cream or where are the best hotels in Eastern Europe, this blog will help me too.  I want to research, read, talk, and experience so much more.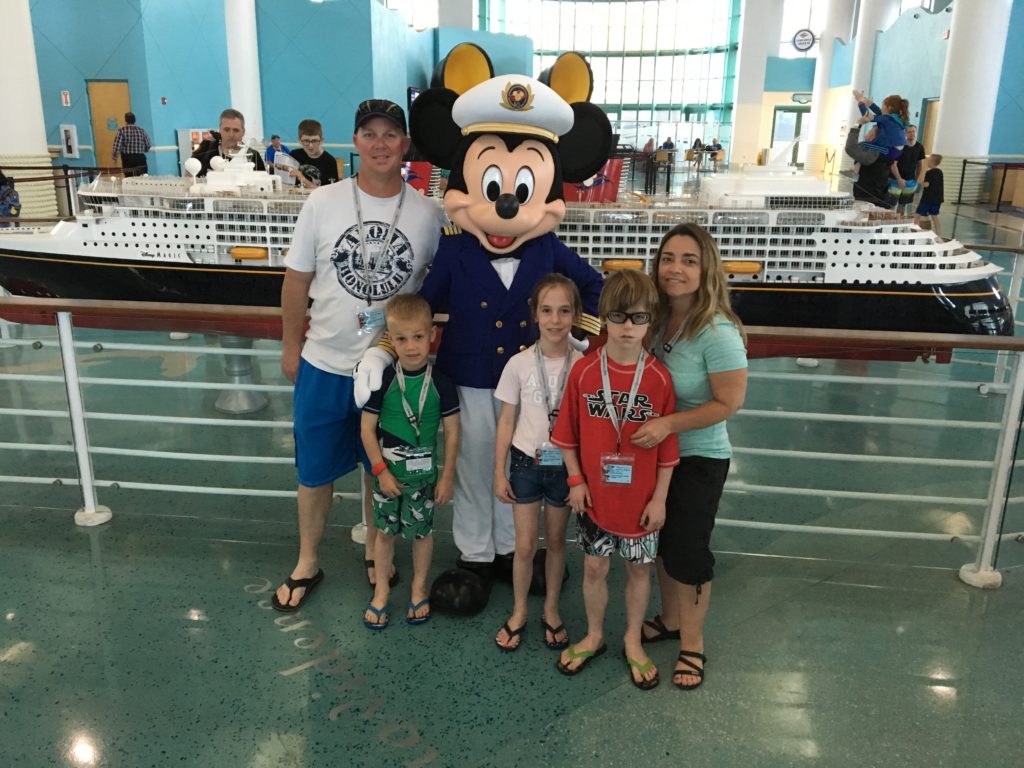 Desire to Start Another Business
I was a personal chef before having 3 kids and I missed that drive being your own boss can bring to your life.
Being a role model for my kids is always important.  I love showing them that you can put in the hard work, have a vision, and get results is possible.  Starting the blog business is a way to teach them many things about a business such as the income streams of advertising, partnering with companies, and creating products.
The flexibility with how the business is run, what projects to work on, and when / where I work are all things that are great about owning a business.  I am in a regular FT job still at this time and the industry is more and more regulated.  It leaves zero room for input, creativity, and drive. It is being "told what to do" day in and day out and it really is a morale killer. I desire to leave that culture behind has been key.
A Step towards Preparing for "Retirement"
I can take early retirement from my day job in a few years. Starting a business to work towards as my next chapter is very motivating and exciting.
Starting a blog as a business will allow me to supplement the pension plan I will be able to draw off of soon. Not everyone is in this situation.  But extra income or replacing income can be a dream but it is a reality if you work hard and have goals.
Having a purpose and still using my knowledge even once retired from my government job is important to me.  This next step is the ideal leap to use more creativity that I have missed for so long.
FAMILY TIME
My #1 reason for starting this blog is that it not only will hopefully allow me to retire early but it will allow me to be home with my kids more.  This blog is also something we can do together.  Whether it is a "kids in the kitchen" story, Ian is grilling some of the ingredients, everyone is taste testing, or Miley is proofreading my posts, we are in it together!
We travel a lot and take a ton of pictures always. Why not put those to good use and share our adventures to inspire others. This family time is priceless and having this blog for them to reflect on is like a journal of sorts that I hope they refer back on often with fondness.
Food is family.  Many amazing memories are food-related from holidays to vacations, to time around the table.  Building a stronger love of food and family is something every day I find joy in.

Do You Want to Start A Blog?
If so, would love to hear from you.  I am happy to answer any questions.
I highly recommend Bluehost for your hosting needs. It is the most used web hosting service for a reason. The price is amazingly low and the customer service is invaluable.  You get WordPress loaded instantly for free and also website email.
Check out other articles that will help you in your blogging adventure.
PIN FOR SAFEKEEPING & SHARING!
Product Recommendations for this Article:
The Short Order Cook is a participant in the Amazon Services LLC Associates Program.  As an Amazon Associate, I earn from qualifying purchases.  If you click on a link and make a purchase, I may earn a small commission on the sale at no additional cost to you. This helps with the costs of running the blog. Thank you! 
DISCLOSURE: The links on this page to Bluehost are affiliate links. This means that The Short Order Cook earns some revenue (at no cost to you) when you click through the link(s) and set up your service. The views expressed in this post are all the real opinions of the writer and are no way swayed by the company. The Short Order Cook is hosted by Bluehost and it is a great service with impeccable customer service.