For all our dining needs on San Juan Island, check out these top 10 best restaurants. For fine dining, family eats, or quick bite ideas you will enjoy your day at Friday Harbor with any of these delicious choices.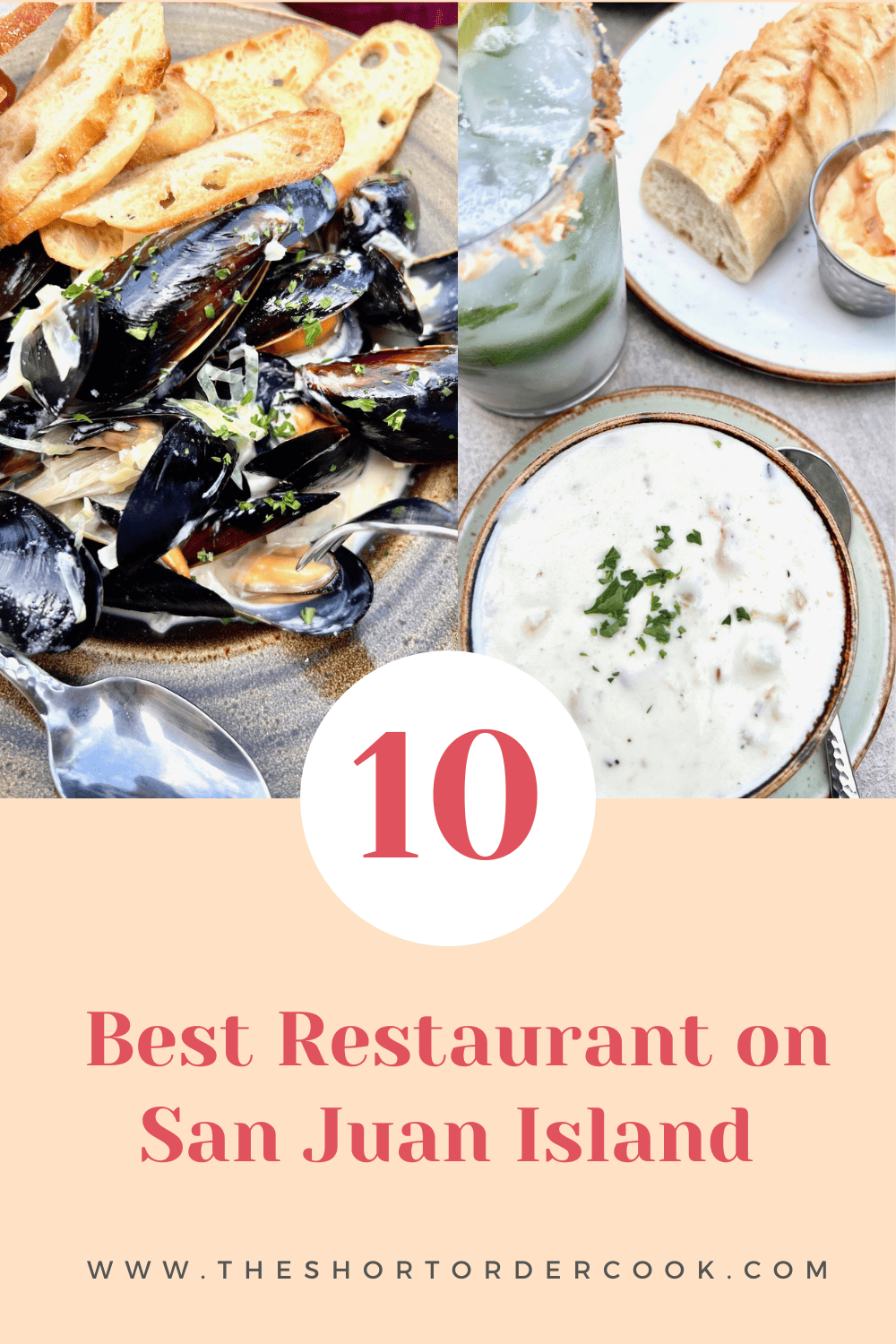 Whether you are visiting the island or are a resident, there is a lot to love about the best restaurants on San Juan Island. I visited this lovely island & had a delicious time - now you can too. Discover gourmet dining, casual eats, breweries, & more.
The main dining, nightlife, & tourist area at Friday Harbor is the most popular. But go check out more of the island too. Find other hidden & yummy spots for eating out whether you want just a pastry or ice cream or an amazing seafood dinner.
Here is everything I will highlight & review in this article. Check out my top-rated recommended restaurants on San Juan Island. Plus a few bonus items - bars, farmer's market, ice cream, coffee, & more!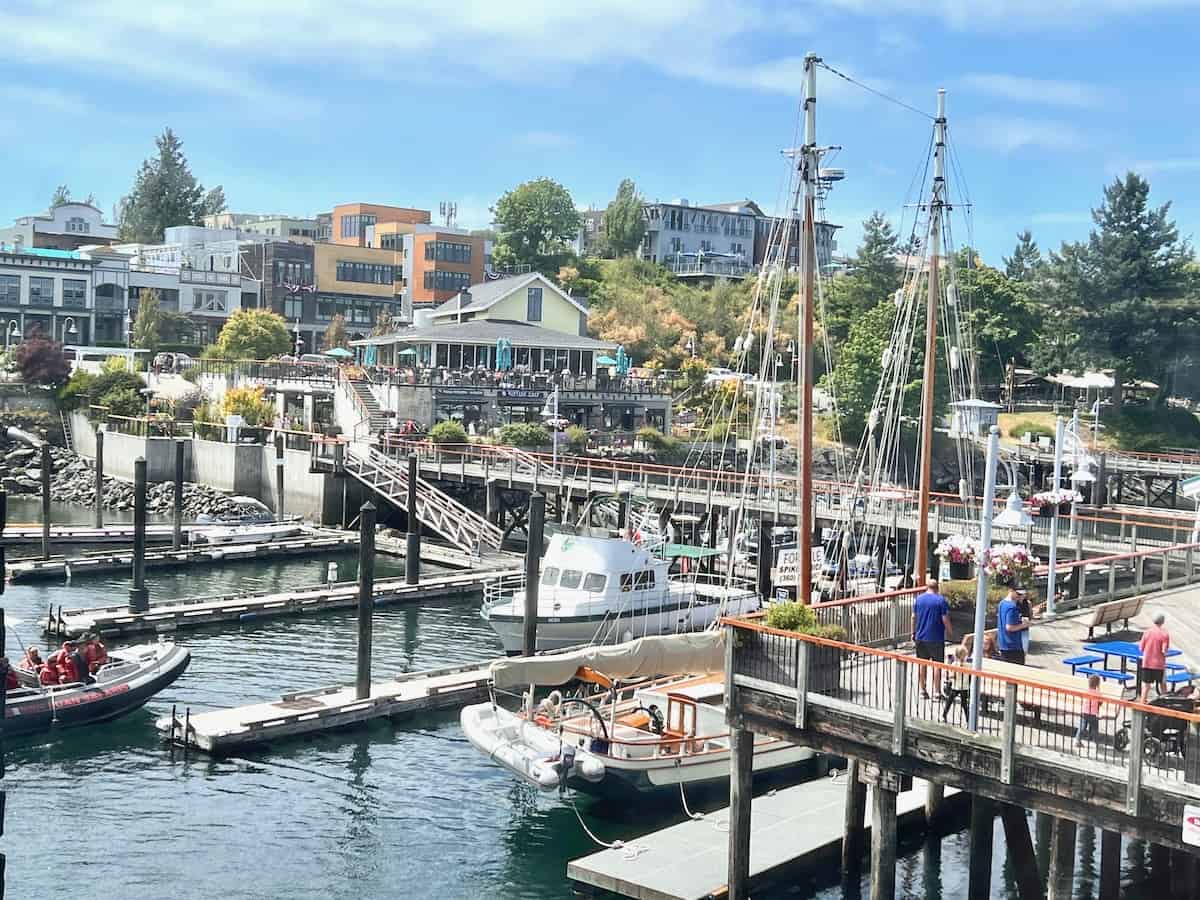 Jump to:
How to Get There
The Washington State ferry system is large & efficient. Oh, and it is fun and inexpensive too! We got on the ferry from Anacortes on Fidalgo Island. The kids were free & our cost was very low - check out the times & rates.
Orcas, Shaw, & Lopez Islands are nearby and have direct or connecting ferries to Friday Harbor as well. You can walk on without reservation. I suggest getting there at least an hour before to park, walk, get your tickets, & board the ferry. If you have a car, you need a reservation which can be made online.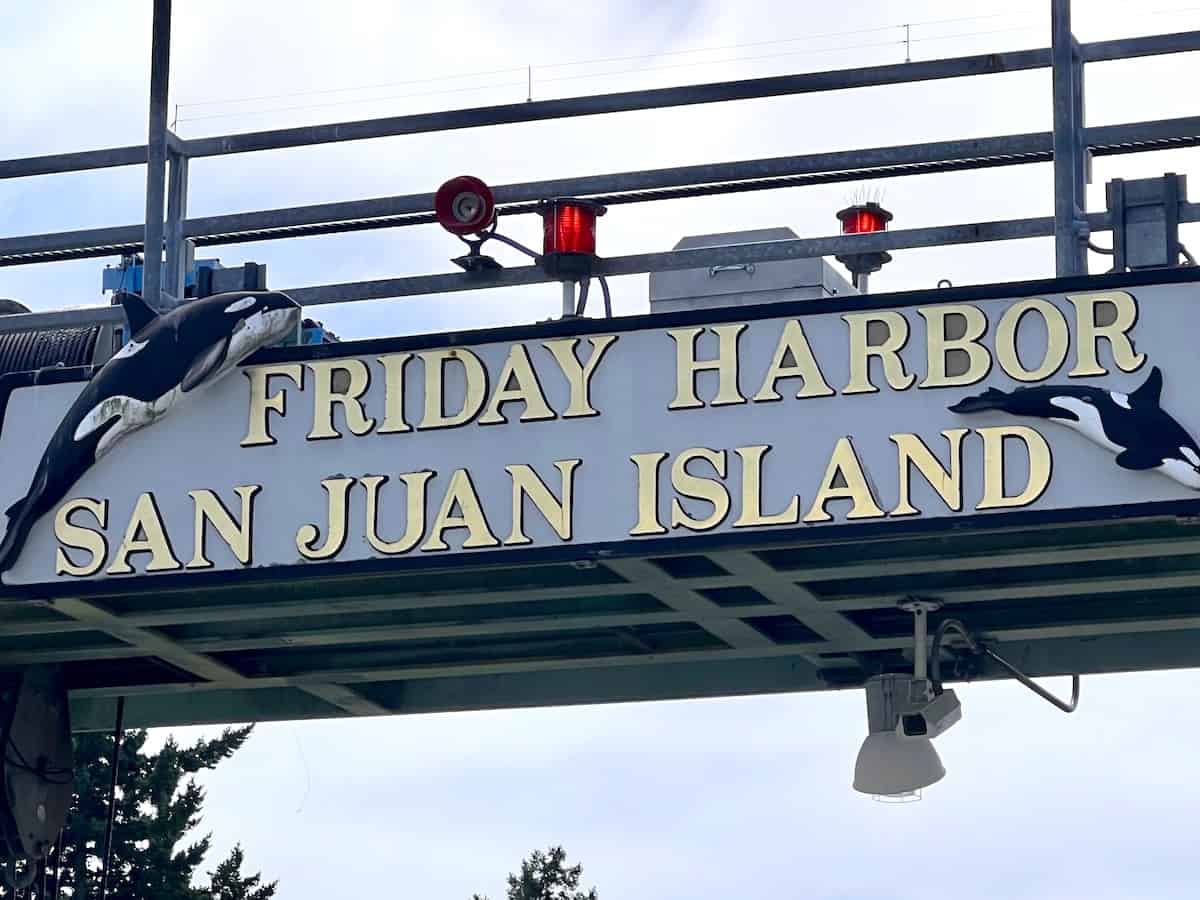 Fine Dining
If you wish to celebrate a birthday, a special occasion, or enjoy a fancy meal, these restaurants shine. They have wonderful wine lists, comfortable lovely ambiance, & delicious gourmet food.
Casual Dining
Whether you want a lovely water view or a lively environment, these dining choices are wonderful. Grab breakfast, lunch, or dinner, or enjoy a quick snack or happy hour at any of these yummy restaurants in the San Juan Islands. Salmon is a favorite in the Pacific Northwest & though you may not find some salmon poke, what you will find is fantastic!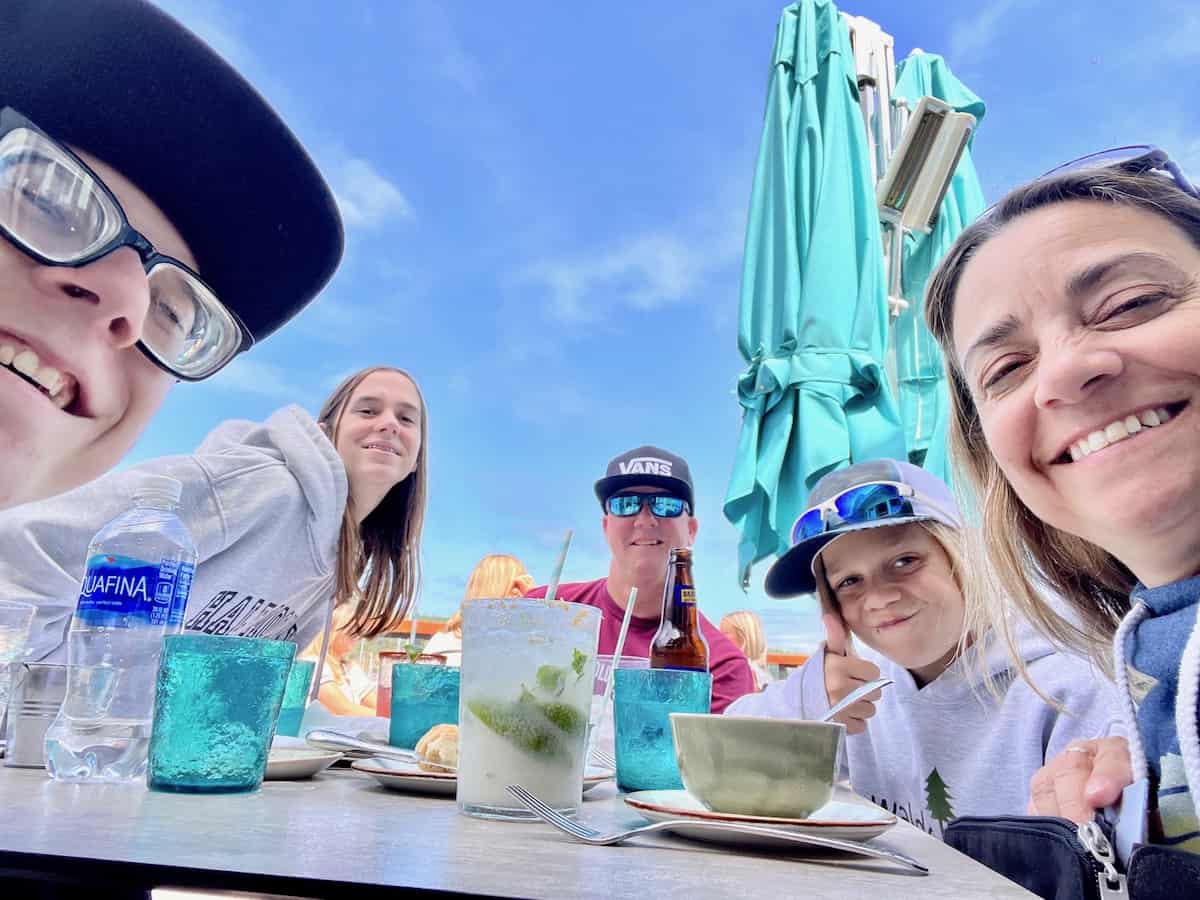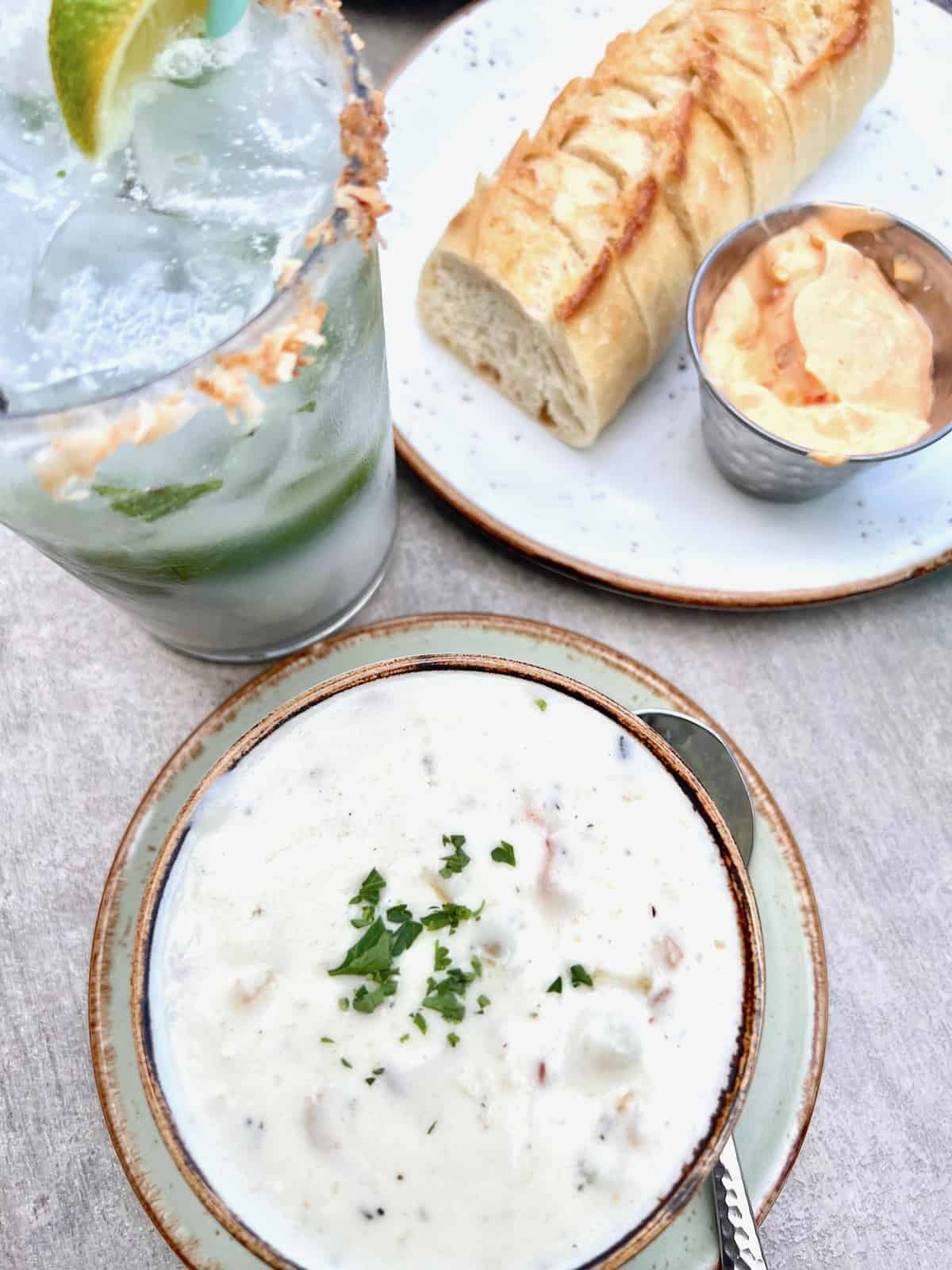 Family Dining
If you are traveling or visiting with kids, no worries there are so many get places to eat. Here are just two of my recommendations that your kids (and the adults) will sure to enjoy.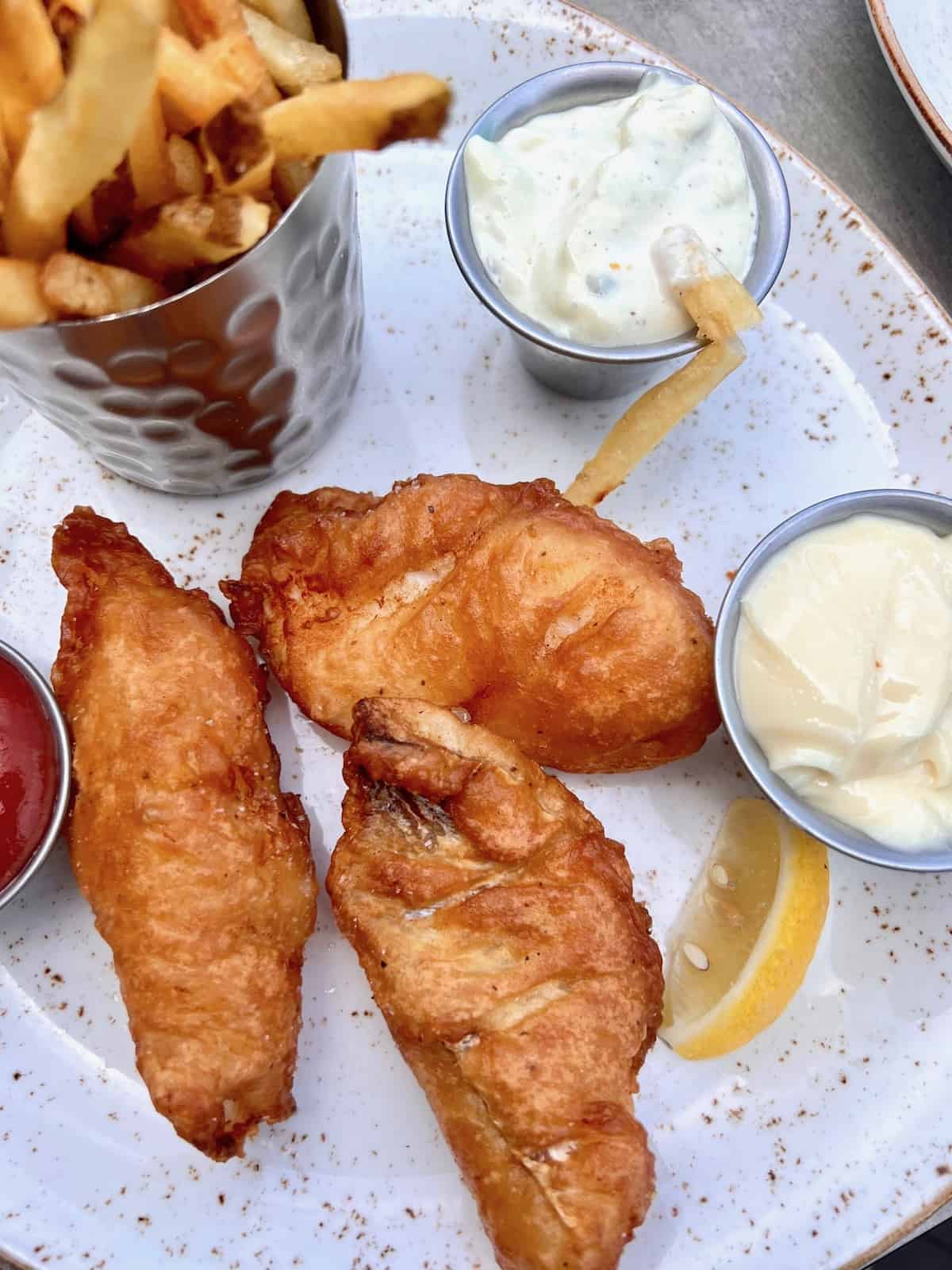 Coffee Shops, Ice Cream, & More
Here are some of the best places to grab a quick bite to eat. Also ideal for grabbing something on the go to take on a picnic or back with you on the ferry ride to the other islands or Anacortes.
Bakery San Juan - is closed on the weekend but during the week the best pizza & pastries in Friday Harbor. The gourmet sandwiches make the perfect meal to enjoy on the ferry ride back - plus they serve beer & wine if you wish to sit awhile.
Hermosa - if you are craving Mexican food or tequila, this is your spot. My California cravings kicked in and this place hit the spot. Tacos, burritos & rice/bean bowls with tons of choices for meats & vegetarian options. Go for the pork tamales!
Riptide Cafe - coffee, smoothies, & breakfast bites. When the fog, rain, or cold rolls into Friday Harbor grab a white chocolate mocha, chai, or latte to stay warm.
Friday Harbor Ice Cream Co. - be warned, it will be hard to decide here plus the line gets long - so give yourself plenty of time. It is CASH ONLY for a scoop from the 72+ flavors! Fruit, chocolate, peanut butter, nuts, sherbert, & more!
Farmer's Market - we were lucky enough to hit this on a summer Saturday. Crafts, produce, hot food, music, & more are tucked between the alleys of Friday Harbor. Open April - October from 9:30am-1pm.
Best Bars on San Juan Island
It is a relaxed vibe on the island but that doesn't mean there isn't fun and nightlife with a bar scene. If you are up for a cocktail, music, & good times, check out these best bars on San Juan Island.
The Top of the Town Lounge - a bit up the hill but worth the effort. This hidden gem has great cocktails. It is small but will take reservations for groups 5+. Wonderful cocktail menu including The Painkiller & a great Limoncello Martini. Plus a small food menu with some yummy stuff - Monte Cristo sandwich & truffle fries, please. Open Wed-Sat - check for latest hours & days.
JPs Restaurant & Bar - this is the place to go for a true bar experience. This place is all about the drinks & the fun - honestly, the food isn't where they shine. Eat somewhere else & drink & party here. Tons of TVs to catch your sports plus pool tables & more.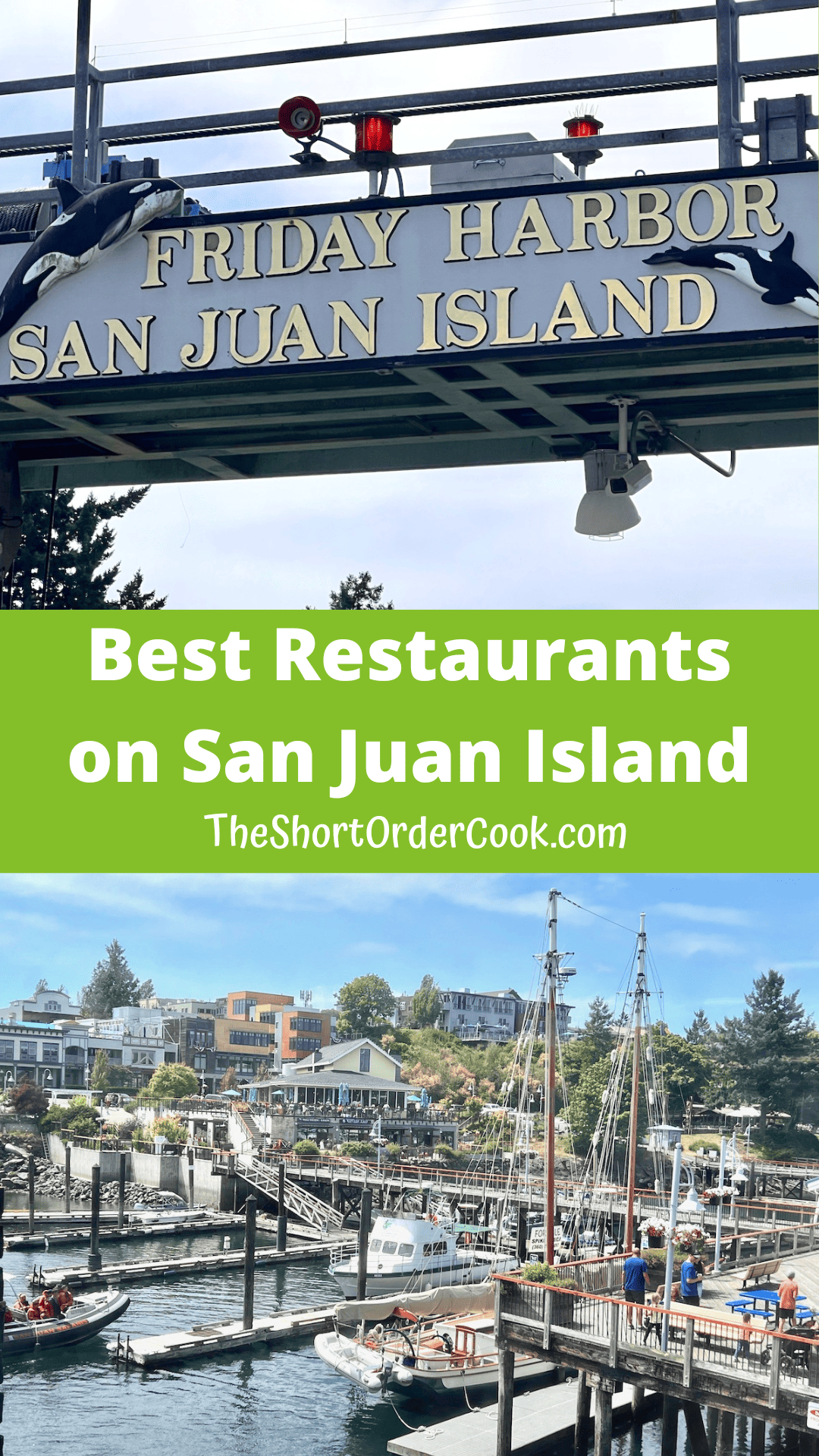 Seafood Recipes to Make at Home
If you are like me, you get a bit sad when you return home from a great trip. I find I am ready to dig into those great flavors & meals again and again. To help me recover, recreating the memorial dishes at home sure helps.
Here are some of my favorite seafood recipes that will curb your craving.
Final Notes
If you are a seafood lover there is plenty to enjoy at any of these restaurants on San Juan Island. And if for some reason fish isn't your thing, there are still wonderful menu choices at all these restaurants & eateries.
I hope you will have a memorial meal at one of these places. If you love to travel & are ever in Lake Tahoe - check out MacDuff's Pub for great pizza, pub fare & drinks.