If you have ever looked at an Italian menu and wondered what does dolce mean? For many of us, it may be the most important part of the mean, the dessert. The literal English translation of dolce is sweet. So an Italian restaurant may have a special dolci (sweets) menu where the pastries, cookies, and gelato your heart desires are listed.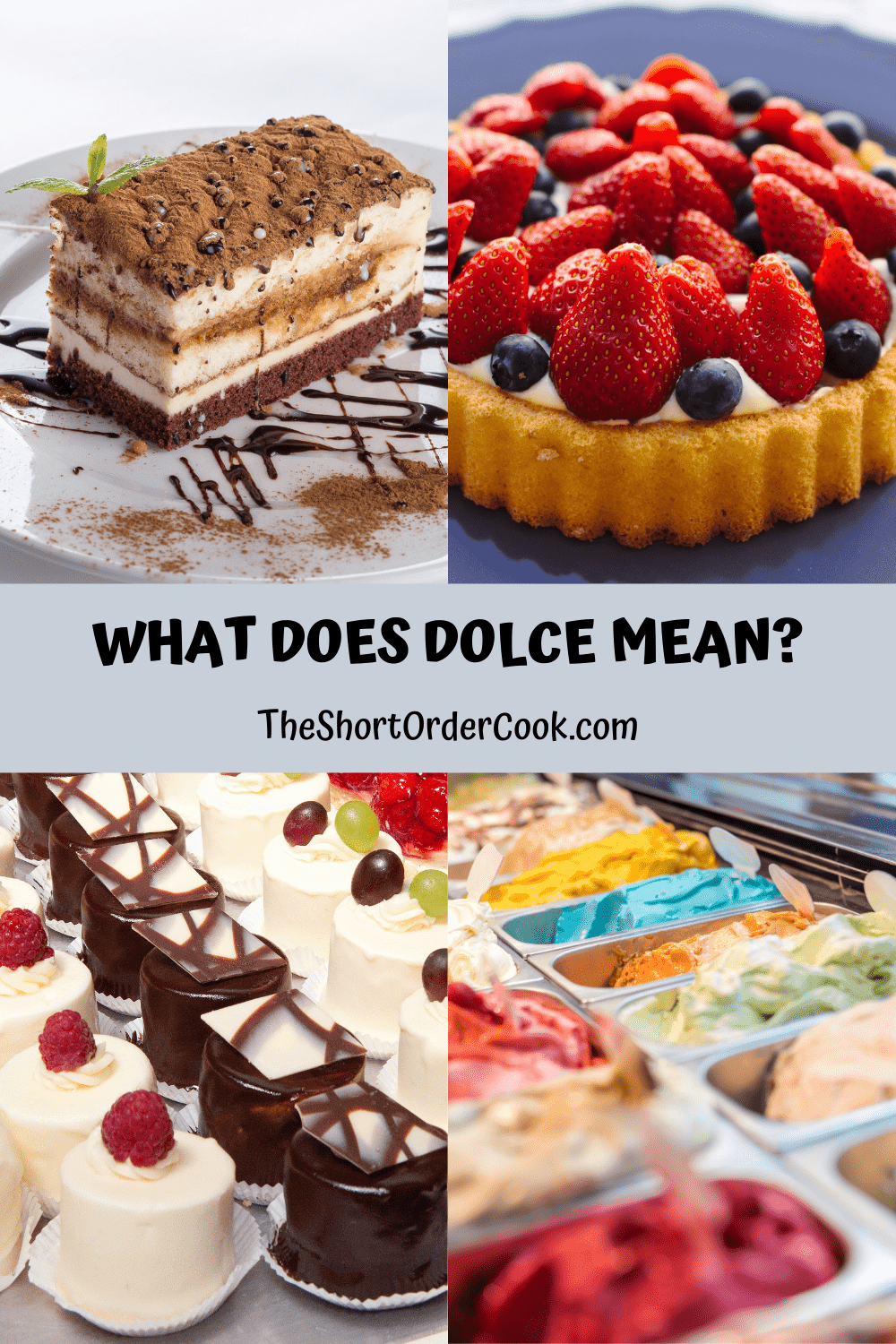 If you ever heard the term "Dolce Vita", the sweet life, you may realize that it can mean the literal sweet treats you eat. When it comes to food, dolce means dessert. Think of it as an opposite to other savory courses like contorni.
It is that sweet ending to a wonderful Italian meal. You may have seen dolce on the menu at Starbucks coffee shops. There too the word is used to describe something sweet or sweetened.
Jump to:
Dolce Meaning & Definition
Dolce is a word that is used in several languages. Though I am mostly referring to it as a food, recipe, and dining situation here in this article, it does have other meanings. Though for the most part, it means something sweet, it can vary slightly from one country to the next.
Below are the most common meanings and definitions based on the most popular languages that use the word dolce.
Dolce (Italian) - sweet; without salt, nor bitter or sour; pleasant or fragrant (adjective) & sweet as in a dessert (noun); dolci for plural
Dolce (French) - smooth, gentle, sweet as in someone's demeanor (adjective)
Dolce (English) - soft & smooth, usually to the touch or sound like in music (adjective)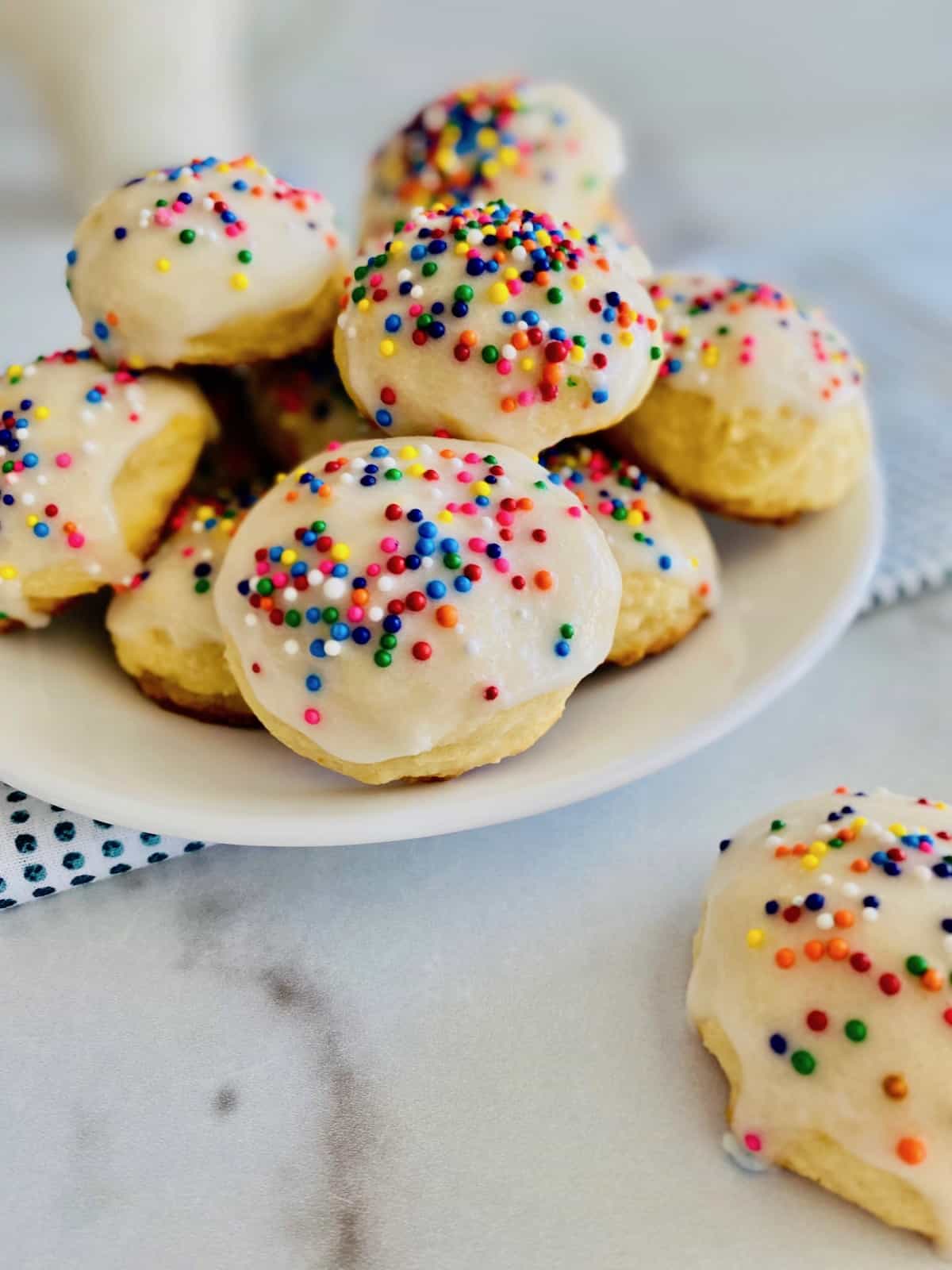 Italian Dessert Names
When it comes to dolce's meaning for food, it is time for dessert and something to curb your sweet tooth craving. A Dolci menu will likely list desserts you are familiar with but you may not be familiar with the Italian language.
Here are some quick English translations of the dessert delicacies of Italy. This is a list of the best traditional, classic, and fancy desserts you may find listed on the Dolci menu of an Italian restaurant.
Affogato - "to drown" is typically a scoop of vanilla gelato "drowned" in espresso and sometimes a liqueur, such as Frangelico is added.
Biscotti - "cookie; twice-baked" is the general term for all cookies in Italy but also for those "twice-baked" a crisp cookie that has literally been baked twice and is enjoyed often with tea or coffee
Cannoli - "little tube" is a pastry shell in the shape of a tube traditionally filled with sweet ricotta and other flavors such as chocolate, pistachio, or candied fruits.
Caramella - "candy" any homemade candy confection.
Crostata - "rustic freeform tart" is an open-faced fruit tart.
Gelato - "ice cream" the Italian method of making ice cream uses less cream and more milk & is typically made without eggs.
Panna Cotta - "cooked cream" is a creamy dessert made with sweetened cream, gelatin, and sometimes flavored or topped with fruit sauces.
Sfogliatelle - "lobster tail" is a flaky puff pastry treat with layers that resemble the shape of a lobster tail.
Tiramisu - "pick me up" a light dessert of layers of sweet mascarpone with coffee-soaked ladyfingers.
Torta - "cake, tart, or pie" can be any number of flavors of a sweet or savory cake such as torta di fragole (strawberry cake).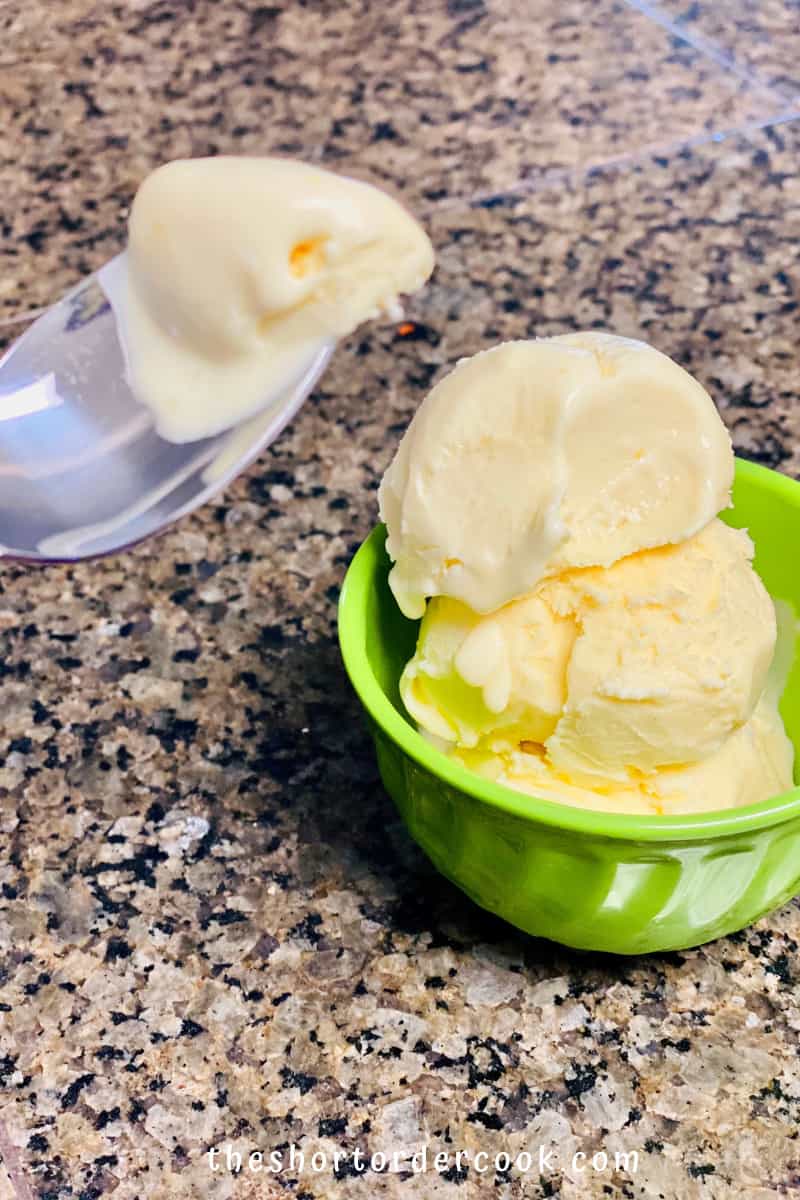 Dolci Recipes
Here are some sweet desserts that would be great to serve the next time you are ready to enjoy "la dolce vita!" For the full list of dolci on my blog check out DESSERTS. But here are a few of my favorites.
Dolce vs Dolci
One last quick note, the meaning of Dolci is the same as the meaning of dolce. Both of these Italian words translate to sweet in the English language. Dolci is simply the plural for dolce. So if you are like me and love a little bit of every dessert you see, you are a DOLCI LOVER. May all your meals be sweet and shared with those you love (amore).