All of these delicious ground beef recipes are not just easy to make but they are made with few ingredients. So if you are in a hurry and have a limited pantry or refrigerated items, you can still whip together a tasty meal. The best recipes in this post are all family favorites that are part of the regular dinner rotation in our house.
Every recipe shared here today will have 8 ingredients or fewer. A few basic staples like oil, salt, pepper, water, etc will not count in the ingredient. Do not worry, even with a limited number of ingredients all of the recipes taste amazing and ensure you are satisfied.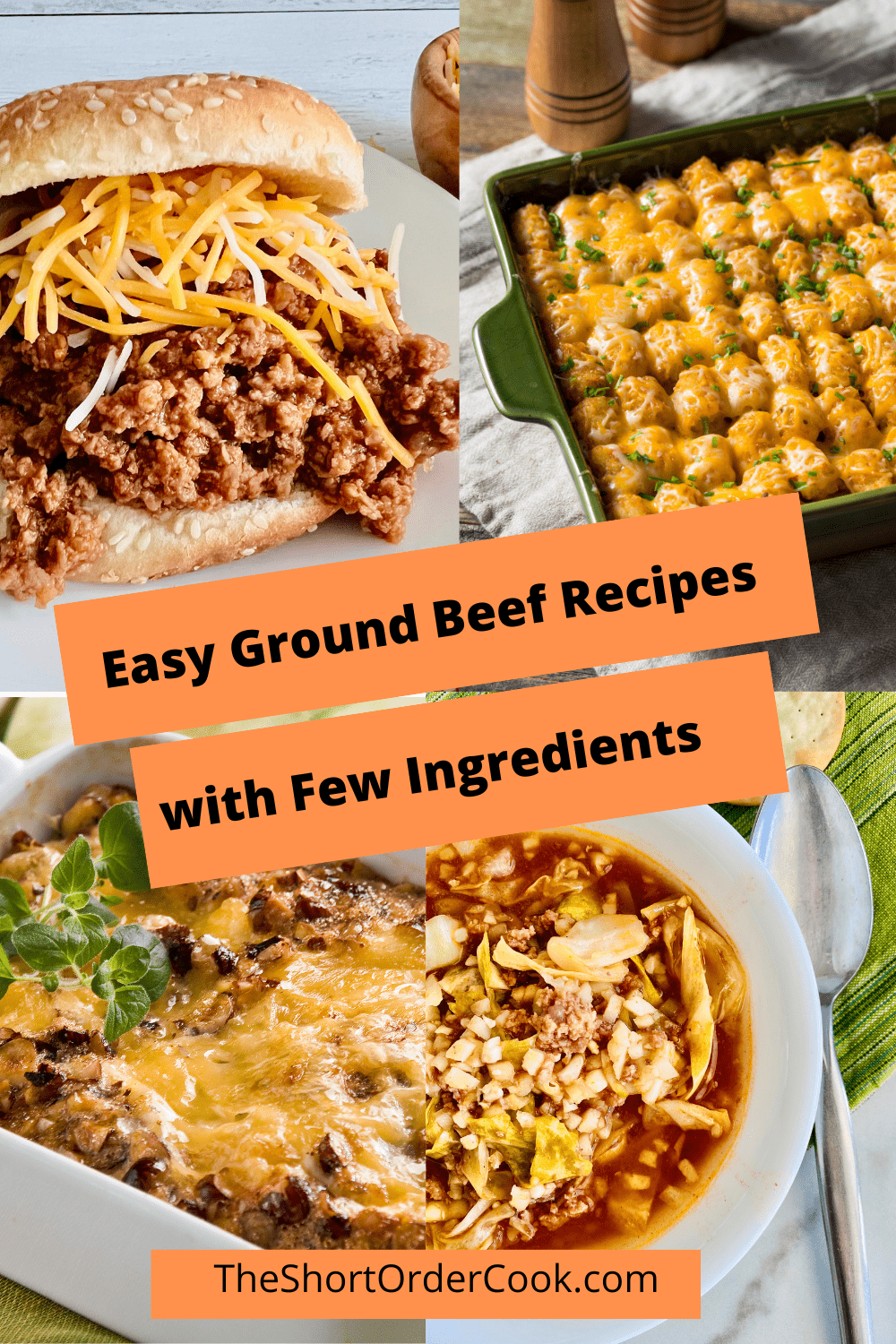 Ground beef is a key ingredient in many households. It is great in appetizers, soups, and in main courses. I have included all of these types of recipes here today so you can make something yummy.
Jump to:
Best Ground Beef to Buy
All the different numbers and grades you see on ground beef can be confusing. Do you want 80/20? What about grass-fed vs grass-finished? Beef can be organic, prime, choice, or select and what does it all mean? Ground beef can be confusing.
For the recipes shared here today, each one may or may not specify which to use. To begin with, I suggest you buy what you can afford. If you cannot afford prime and select what is in your budget, go for it. Especially with ground beef, the grades are not that important.
Then go with what works for your diet and health needs. If you need something lower in fat, go for a 90/10 or 80/20 mixture which is less fat than a standard 70/30 ground beef.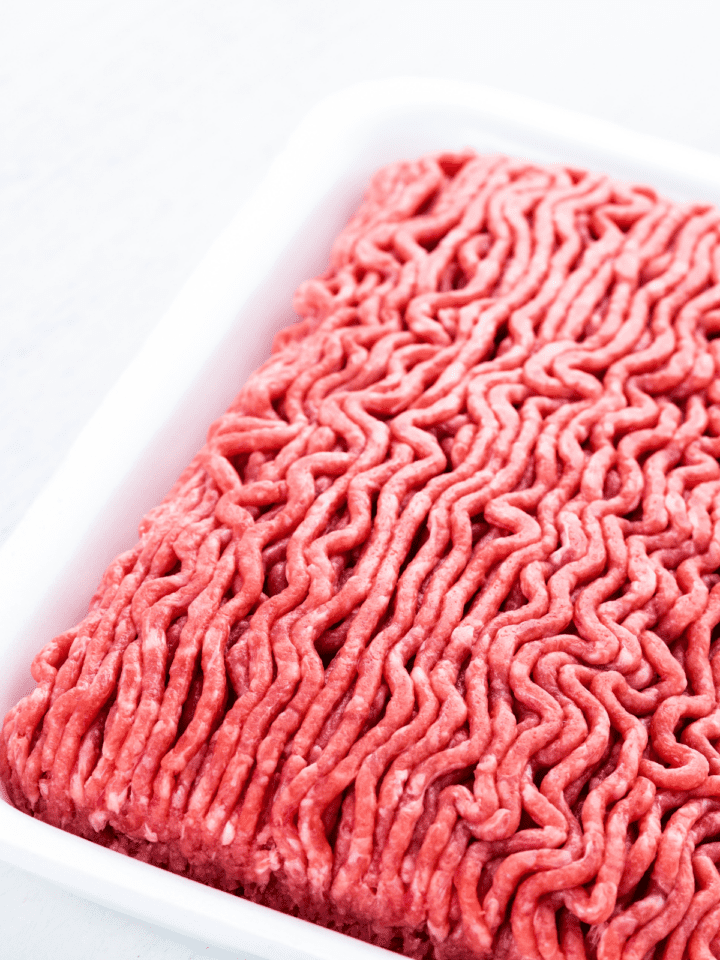 Personally, I like 80/20 and I purchase grass-fed beef. Organic grass-finished beef through ButcherBox is what I have been using for years. It has helped with my immune disease by reducing inflammation that corn-fed beef exacerbates. It is not only healthier but it is also delicious. BONUS - my subscription box costs me less than if I bought all I order at the store and I get FREE delivery.
If you have ever considered joining a meat subscription service, do not wait. I cannot recommend it enough. The Butcher Box deals going on right now are amazing too - START TODAY!
3 or 4-Ingredient Recipes
These ground beef recipes only call for 3 or 4 ingredients each. How easy and amazing is that! Basic ingredients like Salt, pepper, oil, & water may be used but not counted in the recipe totals. These quick, easy, & simple recipes are a great way to enjoy ground beef.
3-INGREDIENT SLOPPY JOES - Yes, you read that right. Transform 3 everyday ingredients into this classic meal kids and adults love. These saucy sandwiches are hearty, sweet, & savory. Bonus is the sloppy joe meat is gluten-free too. All you need is to grab some buns or rolls and dinner is done.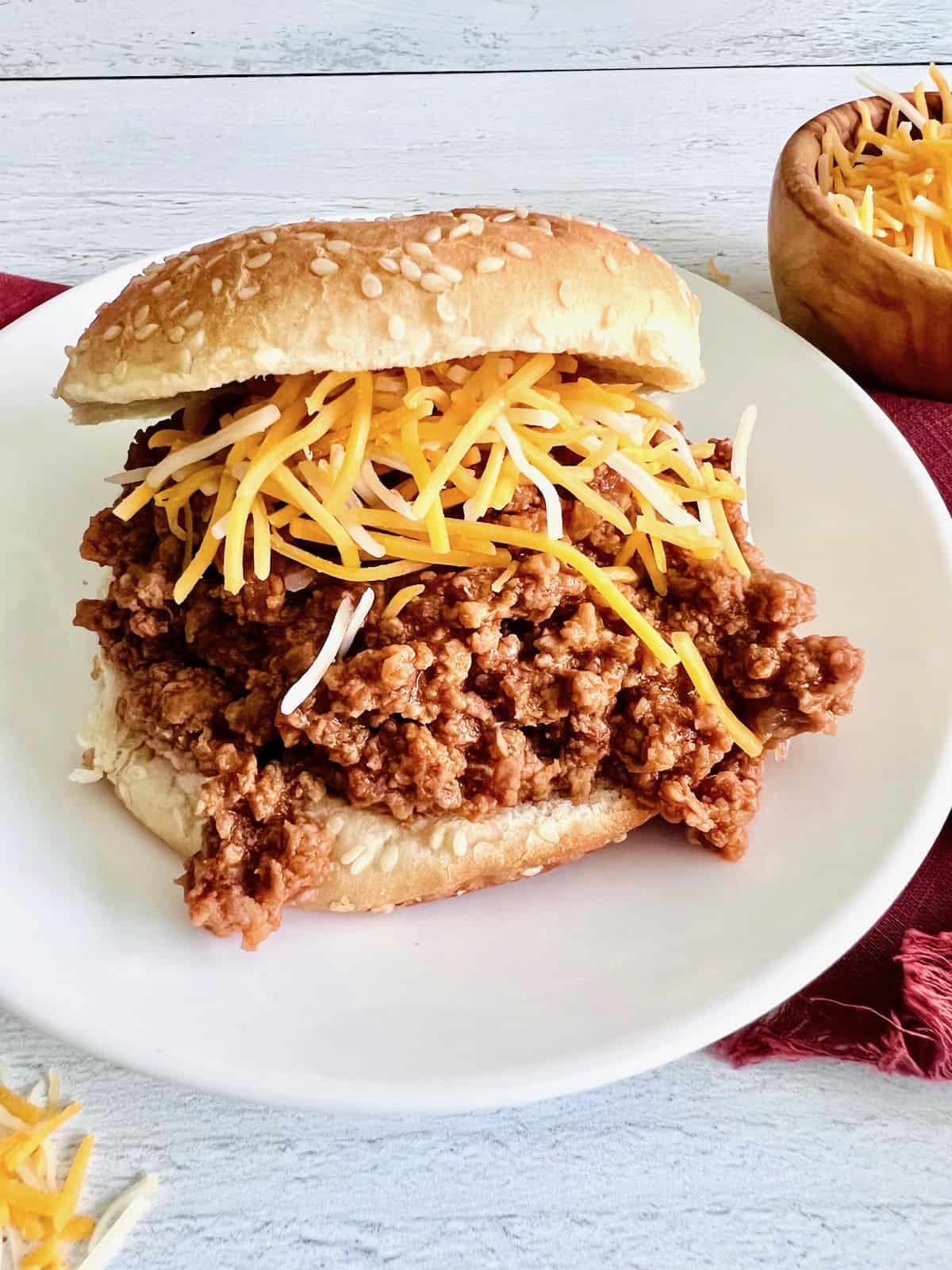 BEEF ENCHILADA DIP - This Mexican-inspired dip is only 3 ingredients plus a few spices. It is hearty, cheesy, & irresistible. If you love beef enchiladas, dig into this dip & be in heaven.
GROUND BEEF & SAUCE - 30 minutes and 3 ingredients for a comforting main course recipe. This recipe has a tomato gravy-like sauce that is delicious. Serve it over mashed potatoes or egg noodles to complete the meal.
WAGYU BURGERS - The best of the best - rich & fatty Wagyu ground beef makes the ultimate gourmet burger. Costco carries this meat at a great price so indulge, your wallet won't take a big hit.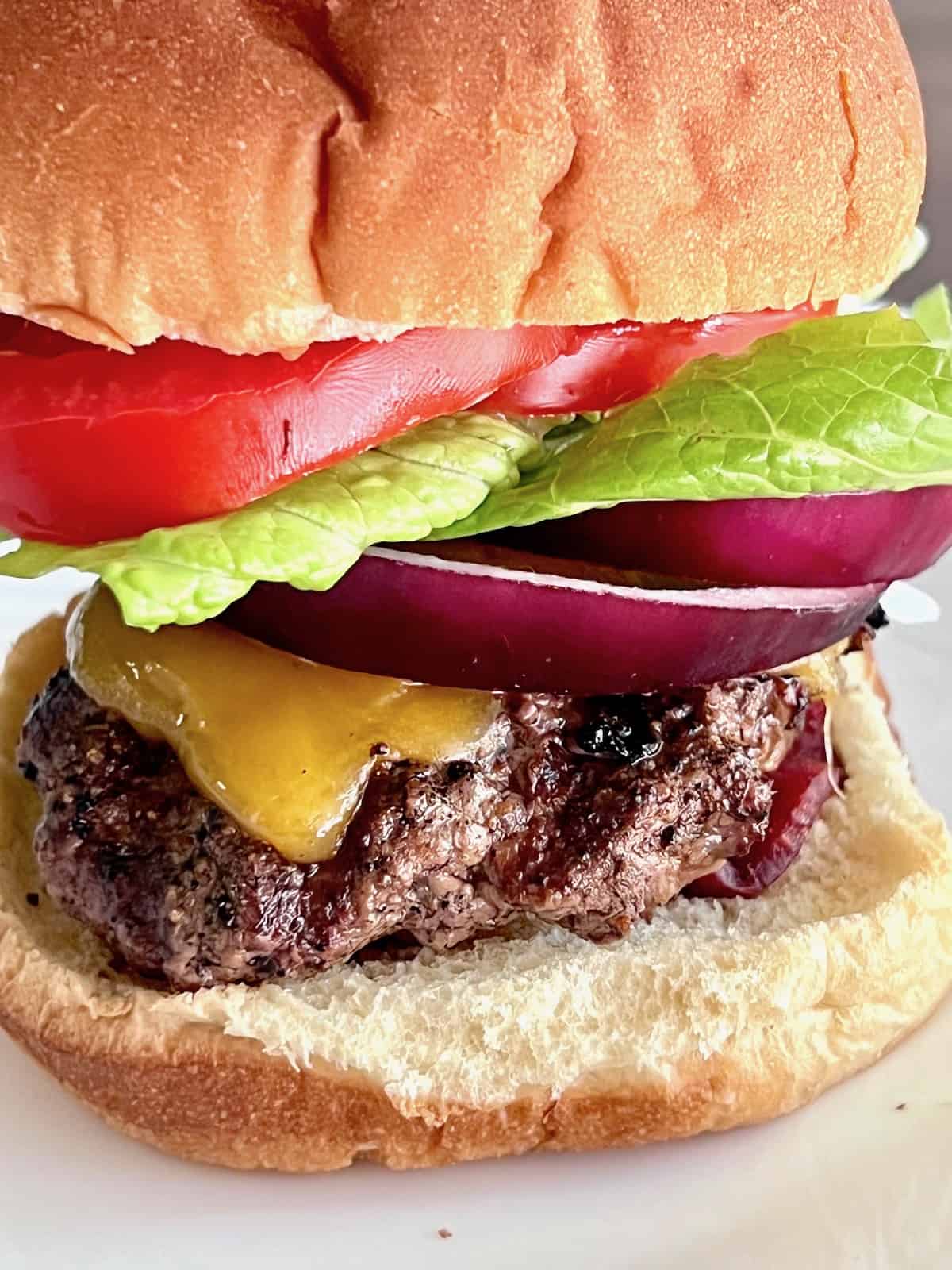 TATER TOT CASSEROLE - Meat and potatoes all with only 4 ingredients. It is almost like magic but it couldn't be easier. It pretty much includes the main food groups for kids - cheese, hamburger meat, & tater tots - no wonder kids of all ages love it.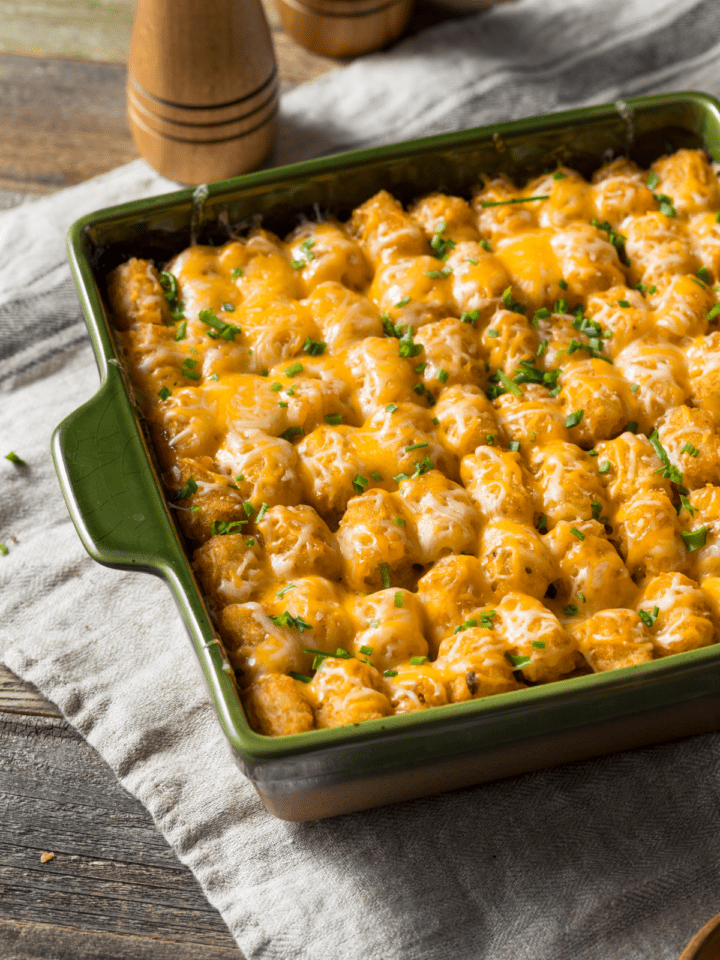 Ground Beef Recipes with Rice or Pasta
To make a full meal including ground beef, rice or pasta, and more, here are the best recipes. Many are made in one pan so there is little clean-up too. A few have international flavors so try something new. So much to love about this list.
KOREAN GROUND BEEF RICE BOWLS - A complete meal in minutes with only a handful of ingredients is a winning combination. This Asian-inspired rice bowl is sweet, salty, and a little bit spicy. Make extras because you will want this for lunch and dinner leftovers all week - it's that good!
CHEESY GROUND BEEF & RICE CASSEROLE - Grab 5 ingredients and some water to get cooking. This casserole is a complete meal in one fast recipe when making the Quick Recipe version of this meal. Bake at a low temperature for 90 minutes to ensure the raw rice comes out cooked to perfection.
TACO PASTA CASSEROLE - Mac & cheese marries tacos and you have this irresistible taco pasta casserole. Mexican spices season the ground beef and then added to pasta shells, cheese, & salsa for a cheesy meal in minutes. The list of additional toppings sends it over the top - avocado, cilantro, & sour cream are my favorites.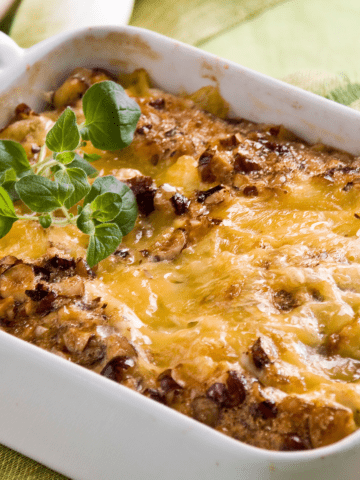 Slow Cooker or Instant Pot Recipes
These CrockPot and pressure cooker recipes transform ground beef into a comforting recipe. These recipes are fantastic in the winter months when you want something warm and hearty. But they are all so good you will want them any day of the year. My keto cabbage soup is one of those amazing recipes and if you use a spice blend it's fewer than 8 ingredients.
SLOW COOKER SALISBURY STEAK - Tender hamburger patties are slow-cooked in the Crock-Pot for hours. With as few as 6 ingredients, this Salisbury steak is tender, juicy, and so flavorful. Bonus, it makes its own gravy too. It's like 2 recipes in one!
CROCKPOT WESTERN BEEF CASSEROLE RECIPE - This is a make-ahead freezer meal. Mix everything together and get it in a Ziploc for freezing. Later cook it in the slow cooker for the ultimate easy beef recipe. It has beans, corn, tomatoes & cheese for a tex-mex take on a western recipe.
SLOW COOKER POOR MAN'S STEW - Meat, potatoes, and vegetables all for less than $2 a serving - oh yeah! Not only is this a budget-friendly recipe with ground beef but it's delicious and hearty. Seasoned beef, carrots, potatoes, & peas come together beautifully. A great recipe for meal planning so you have lunches and leftovers for a busy week.
Healthy Ground Beef Recipes (Keto, Paleo, or Whole30)
If you are on a weight-loss diet or one for healthy and dietary needs, healthy recipes are important for many of us. I typically eat a low-carb and gluten-free diet so many of the recipes I share are such. Here are some of my favorites and I hope you enjoy them as much as I do.
KETO GROUND BEEF LASAGNA - This low-carb recipe uses Crepini egg thins instead of regular pasta. A huge cheesy meaty slice is only 4 net carbs. With only a few ingredients this Italian classic recipe comes together. Do not miss this recipe - no one will believe it is healthy and made without noodles.
SLOW COOKER KETO CHILI WITH BACON (NO BEANS) - What is better than a hearty ground beef chili? A hearty ground beef chili with bacon. Yes, this meat lovers chili is a low-carb, keto-friendly, & healthy recipe. This chili is made without beans but you sure won't miss it.
CHEESEBURGER CASSEROLE - This easy casserole combines several kinds of cheese with ground beef for a low-carb delight. Bake up these 6 ingredients plus some spices into a gooey meaty meal everyone will love. At only 5 net carbs per serving, you will want to go for a second helping.
FAQ
Cooking with ground beef is easy and economical. To ensure you stretch your dollar and have the tastiest meal, make sure you know all there is to know about ground beef. Check out these frequently asked questions so your homecooked meals are the best they can be.
What is the healthiest way to cook ground beef?
Saute until brown? Microwave? No and no. My favorite way to cook ground beef, especially for tacos or sloppy joes happens to also be the healthiest way to cook it.

Boiling ground beef is the best way to cook it so it is healthy. Boiling off the fat and straining it later ensures you get an even cook that renders the fat away. It not only is a healthy way to cook ground beef, but it also results in a fine ground crumble that is tender and juicy.

Boiling in its own fat plus keeps the flavor and moisture in the meat while it cooks. Of course, that means it tastes great, right!?
When should I season ground beef?
When cooking ground beef the best time to season it will vary. It is based on the cooking method you are using. Ground beef needs a little more than salt and pepper. But if you are making a recipe that calls for other spices like garlic or chili powder, follow these rules for when to season.

When you are grilling or frying up some hamburger patties, season the raw patties liberally on both sides before cooking. However, if you are boiling or browning ground beef always season after it is cooked. This is so the salt and pepper or other spices are not drained off after it is done cooking.