When you have a recipe that lists Worcestershire sauce as an ingredient and you do not have it, using a substitute or an alternate can be done. For alternatives when you do not have Worcestershire, this list includes so many choices that there is likely something you have already that you can use in a pinch. There are many quick ingredients that can be used as a substitution. Many you may have in your pantry ready to go. But I have also shared a quick recipe for the best substitute for Worcestershire when you need a deep flavorful alternate.
Depending on what you will be cooking or making, you may need to take into account the salt level or ingredients that others may be allergic to. If using Worcestershire sauce as a means to add salt and season a dish, the alternate ingredients that can be used are quite easy. If you are making a recipe that needs a bigger bolder flavor profile that comes from the Worcestershire, my homemade recipe below is the recipe you need.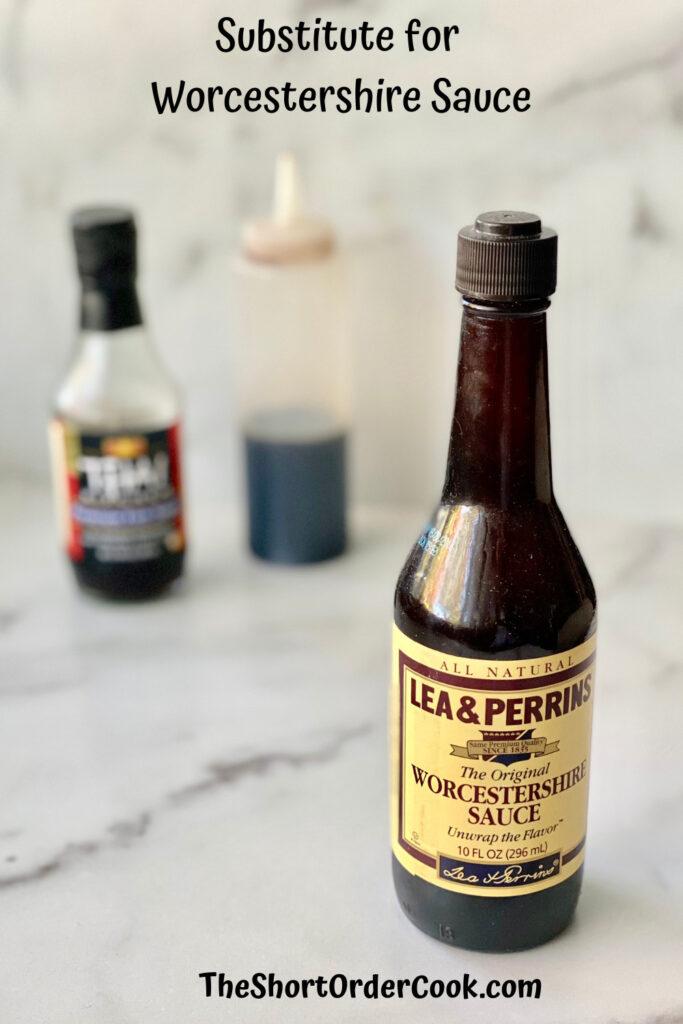 Worcestershire Sauce vs Soy Sauce Ingredients
There is only one ingredient similar ingredient in each of these two sauces - salt. With that being said if the reason for the Worcestershire sauce is simply to add salt to a dish, salt is a good substitute. However most of the time a recipe is calling for Worcestershire sauce to add more than salt, but also a rich umami flavor that is sweet, salty, and seasoned.
Worcestershire sauce ingredients include anchovies, garlic, vinegar, molasses, onion, cloves, chili extract, tamarind, salt, and high fructose corn syrup. It is a gluten-free food but is not vegetarian or vegan due to the anchovy that lends so much saltiness to the sauce.
Soy sauce ingredients include soybeans, wheat, enzyme puree, and salt. This is not a gluten-free or soy-free food so may not be the best straight-up substitute for Worcestershire sauce for this will food allergies.
Worcestershire Sauce Uses & Recipes
For some recipe ideas on what to use your Worcestershire sauce on, try these recommendations from BON APPETITE. Here are some of my favorite recipes that use Worcestershire. If you end up making one of these substitutes for sesame oil, make enough to try some of these recipes too. The homemade Worcestershire Sauce alternate recipe below is also great for making stews, sauces, stir fry, dressings, or marinades.
Keto Steak Marinade
Keto steak marinade is the perfect low-carb boost of flavoring that goes great with any cut of steak. This easy recipe is a great base and the only steak marinade recipe you will ever need.  It is fantastic as is without any tweaks or changes.  However, if you do wish to make a spicy or paleo marinade, I got you covered for that recipe too.
Check out this recipe
Southern Pimento Cheese
Pimento (pimiento) Cheese is a true Southern staple for any get-together. This classic recipe is a crowd-pleaser and my version has only a bit of mayo but all the creaminess. This easy appetizer is wonderful for keto, low-carb, and gluten-free diets.
Check out this recipe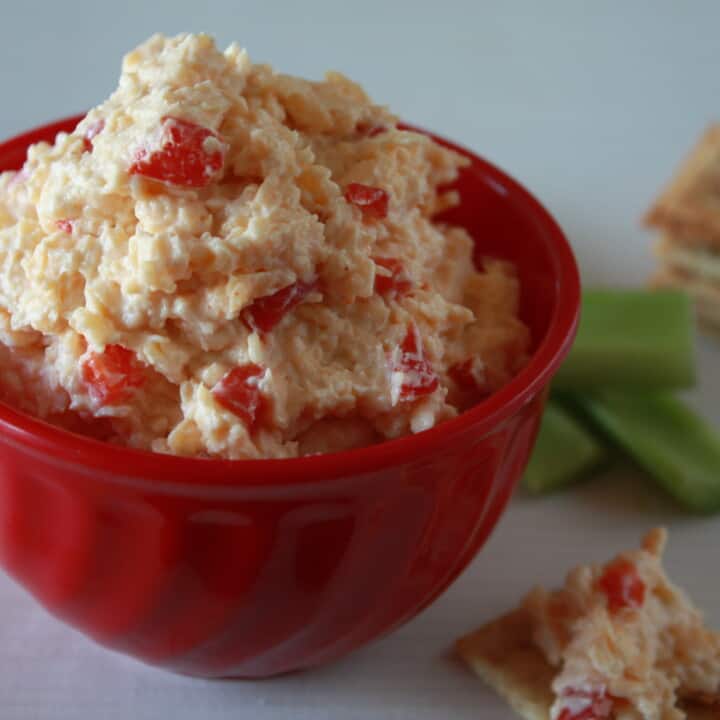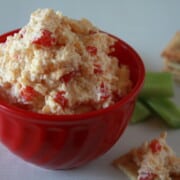 Furikake Snack Mix
The perfect sweet, savory, salty, and crunchy snack mix. The umami flavors of the furikake seasoning make this way better than your ordinary party or Chex mix.
Check out this recipe
Classic Homemade Philly Cheesesteak Sandwich
Tender beef and melty cheese are delicious in this iconic sandwich, easy enough to make at home.
Check out this recipe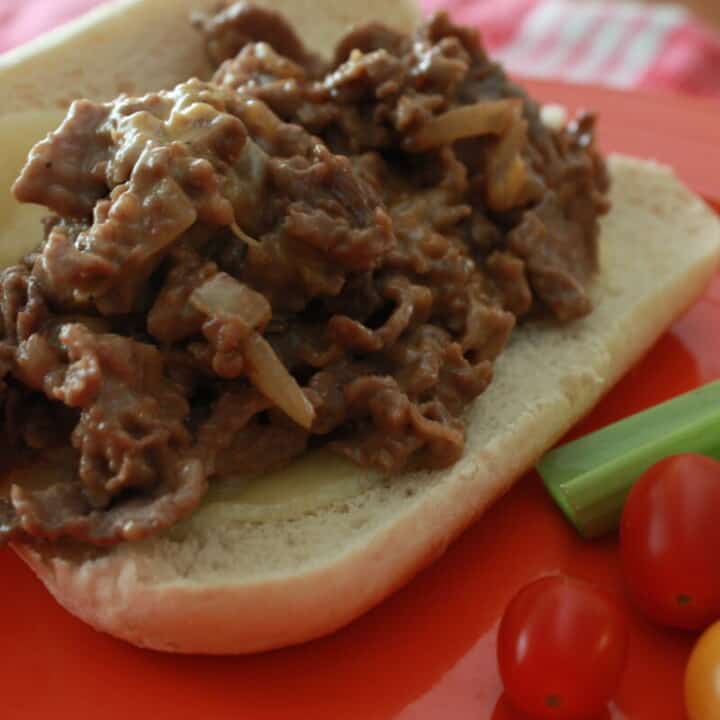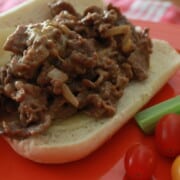 Substitutes for Worcestershire Sauce
Alternatives to Worcestershire can be simply using commonly found items you may already have in your pantry or refrigerator. So the next time you run out, rest assured it is easy to replace it in a recipe by using any of the ideas I share below. I also include my favorite homemade recipe for the best Worcestershire replacement. It is quick, easy, and works as a substitute for any recipe you are making.
If you are in a pinch and do not have time to make a homemade Worcestershire sauce recipe, here are some quick substitutes you can use instead. Based on what you need to bring to a recipe, here is what I suggest you use alternate ingredients when you are out of Worcestershire.
For Salt in a recipe - salt, soy sauce, tamari, or fish sauce

For Sour in a recipe - lime juice, lemon juice, or vinegar

For Sweet in a recipe - brown sugar, molasses, honey, corn syrup

Spice in a recipe - red pepper flakes, garlic, minced dry onion, black pepper, hot sauce
Substitutions to Make Worcestershire Sauce
The key to making a quick and easy Worcestershire sauce in a pinch, understanding what each ingredient brings to the famous sauce is important. To make a homemade recipe alternative, mimicking all the flavors that combine to make Worcestershire that well-known rich umami flavor. So let's break down the ingredients by flavor profile:
Salt - anchovies & salt

Spice - garlic, onion, clove, & chili extract

Sweet - molasses & high fructose corn syrup or sugar

Sour /Acid- tamarind & vinegar
To best make a homemade recipe, I wanted to mimic all those four flavors to get that one special sauce combination. I think I got it down just right.

How to Make Homemade Worcestershire Sauce
This recipe has several versions of Worcestershire sauce that are a great alternate to use in your favorite recipe. I share how to make vegan or vegetarian recipes. The recipe can be made without the shellfish due to allergies as well. In addition, this Worcestershire sauce is also gluten-free & grain-free; therefore, it is the perfect allergy-free recipe with just a few changes.
To ensure we have all the ingredients needed for each flavor profile, here is what will be used for the substituted homemade Worcestershire sauce which is a gluten-free recipe:
Salt - Tamari/fish sauce & salt

Spice - garlic, clove, & chili powder

Sweet - molasses or brown sugar

Sour /Acid- lime juice & vinegar
PIN FOR SAFEKEEPING & SHARING!
Product Recommendations for this Recipe:
The Short Order Cook is a participant in the Amazon Services LLC Associates Program. As an Amazon Associate, I earn from qualifying purchases. If you click on a link and make a purchase, I may earn a small commission on the sale at no additional cost to you. This helps with the costs of running the blog. Thank you!
Substitute for Worcestershire Sauce
When you are making a recipe that calls for Worcestershire sauce and you do not have any, this substitute works best as an alternative. Replace Worcestershire sauce with this homemade recipe substitution for an easy swap.
Ingredients
½

Cup

apple cider vinegar

3

Tablespoons

Tamari

2

Tablespoons

Molasses or brown sugar

vegan processed molasses if you can find it

½

teaspoon

fish sauce

omit for vegetarian or vegan

½

teaspoon

lime juice

¼

teaspoon

garlic powder

¼

teaspoon

salt

⅛

teaspoon

black pepper

1/16

teaspoon

clove

1/16

teaspoon

chili powder
Instructions
In a small saucepan, add all ingredients. Whisk to combine.

Turn the heat on medium and bring to a boil. Reduce to low and simmer for 5 minutes. Whisk often to stir.

Turn off the heat and cool. Use as you would in any recipe calling for Worcestershire sauce.

Store in an air-tight container in the refrigerator for up to 2 weeks. It can be frozen also for up to a month. Defrost in the refrigerator before using.
Did you make this The Short Order Cook Recipe?
Tag @theshortordercookblog (Instagram & Facebook) or @shortorder_cook (Twitter).
I would love to see your latest creations and kitchen adventures.