It happens to the best of us. We wrap up some cheese to use later and stash it in the back of the freezer. It gets buried and the next thing you know you find it a long time later. Now you are wondering if you can eat 2-year-old frozen cheese.
Freezing cheese is a great way to preserve it for later. If it is wrapped properly and stored in an air-tight container it can last for a while. As long as no freezer burn gets to your frozen cheese it should be good.
Just know, that you cannot store cheese in the freezer forever. Below are the guidelines for how long cheese will last in the freezer - some even up to 2 years!
Jump to:
Best & Worst Cheeses to Freeze
Whether you are freezing a block, chunks, slices, crumbles, or shreds of cheese, they will last a long time once frozen. Per Healthline, different kinds of cheeses freeze better than others.
Hard cheeses last longer in the freezer than soft cheese. Keep this all in mind when figuring out how long cheese will last in the freezer.
| | |
| --- | --- |
| Best Cheeses to Freeze | Worst Cheeses to Freeze |
| Cheddar | Feta |
| Swiss | Brie |
| Monterey Jack | Ricotta |
| Colby | Cottage Cheese |
| Mozzarella | Queso Fresco |
| Provolone | Goat cheese |
| Romano | Camembert |
| Parmesan | |
| Gruyere | |
| Emmenthal | |
| Asiago | |
| Havarti | |
| Munster | |
Here are the best tips, tricks, and timing information for freezing all sorts of cheeses. Below is the breakdown by types of cheese and how long they can be frozen. So save your cheese leftovers, scraps, and new unused cheeses to freeze and enjoy later.
How Long Does Frozen Cheese Last
There are no official guidelines when it comes to how long you can store cheese in the freezer. The FDA has all sorts of information on freezing meats but when it comes to cheese they just state that it can last indefinitely if stored properly.
So Can Years Old Cheese Still Be Good?
So if the cheese has been frozen at a constant temperature and has not been exposed to air or other elements, you can eat cheese that has been frozen for 2 years. It may even last longer but I have not tested that nor read anything about storing cheese for say 3, 5, or 10 years in the freezer. Blocks of hard cheese that are unopened will last the longest in the freezer.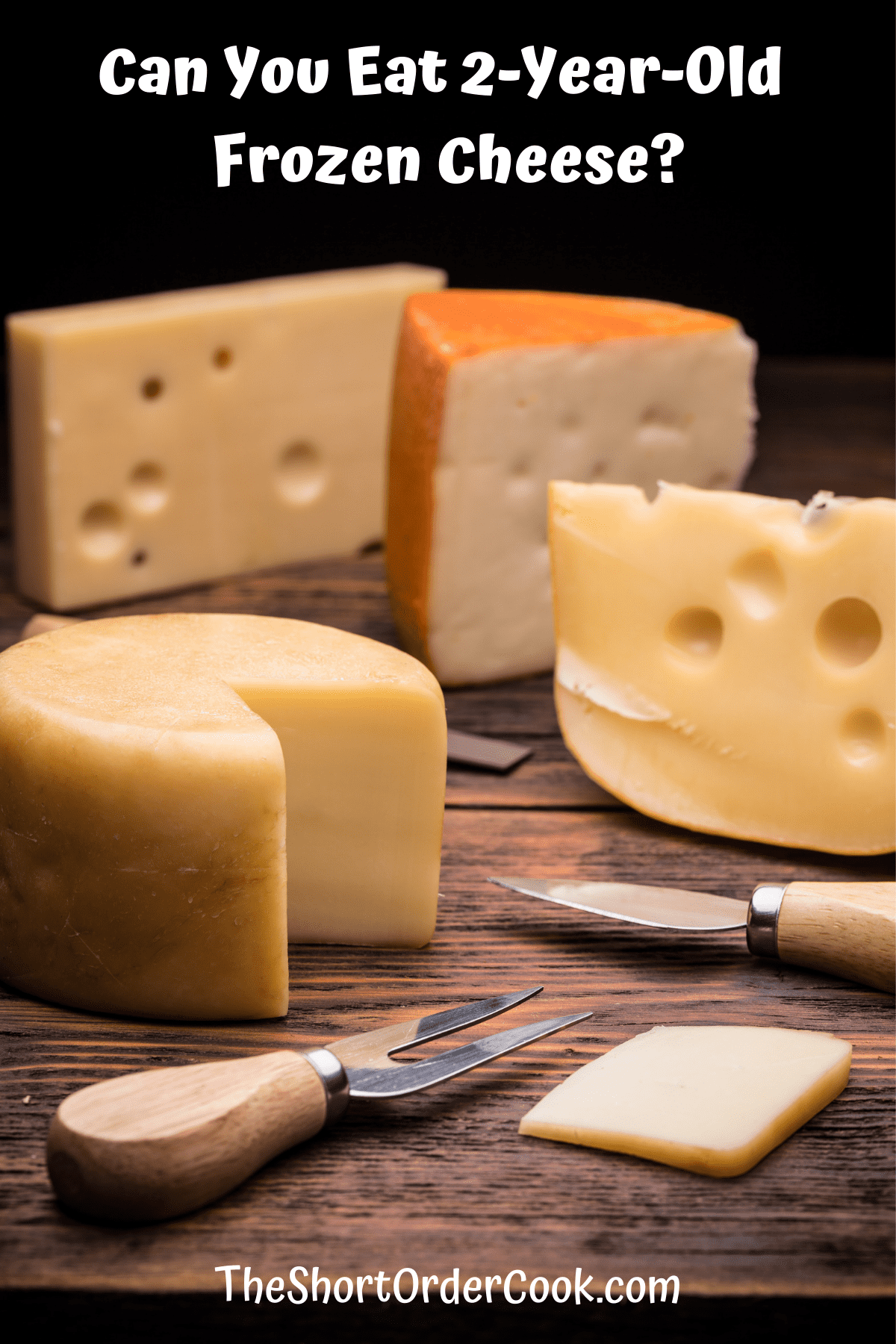 Frozen Hard Cheeses
When freezing hard cheeses like manchego, parmesan, or cheddar, these can last a long time. If frozen properly, they can last up to 2 years in the freeze. It is best to eat within 6-9 months for the ultimate freshness.
Hard cheeses in block form or a stack of slices freeze best. However, if you have shredded or grated hard cheese, they freeze well too. You can easily freeze shredded cheddar or grated parmesan to use later. It will last for up to a year also in the freezer and is at its freshest within 4 months.
Frozen Semi-Soft Cheeses
When freezing hard cheeses like Monterey Jack, mozzarella, or gorgonzola, these can last a long time as well. These types of cheeses can last up to 6-12 months in the freezer.
Try to enjoy it within 4 months for the freshest taste and texture. This is a try for both chunks or slices of cheese.
For semi-soft cheeses that are crumbled or shredded, they should not be frozen as long as blocks. Once the cheese has been cut up or grated, the extra surface areas make it more susceptible to changes when frozen. Try and use grated, crumbled, or shredded semi-soft cheeses within 2 months of freezing.
Frozen Soft Cheeses
When freezing hard cheeses like cream cheese, ricotta, or brie, these can last for the shortest amount of time of all the cheeses. It is best to defrost and eat within 2 months.
Soft cheeses can have a change of texture and creaminess once frozen. Defrosted soft cheeses may have a crumbly texture versus a smooth creamy consistency. It is still safe to eat and will taste good, just know it may not spread or blend as fresh cheeses will.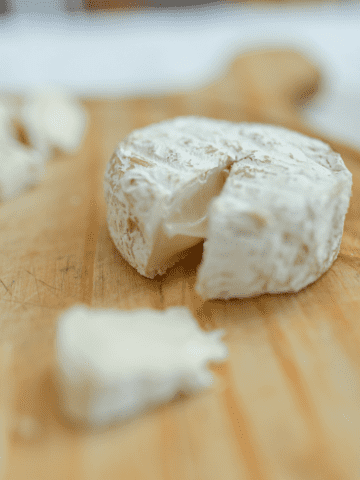 How to Defrost Frozen Cheese
For best results and the tastiest cheese thawed, use within 6-9 months of freezing. Make sure you label your frozen cheese so you know what you are dealing with. Once you are ready to eat it, place the frozen block, slices, or packaged shredded cheese into the refrigerator.
Depending on the size and shape, it can take between 6 hours to 3 days for the cheese to defrost. Once thawed, use the cheese within 2-5 days.
Block cheese will last longer than shredded cheese. This is also true for hard cheeses that will last longer than soft cheeses. So only thaw frozen cheese when you are ready to eat it in a matter of days.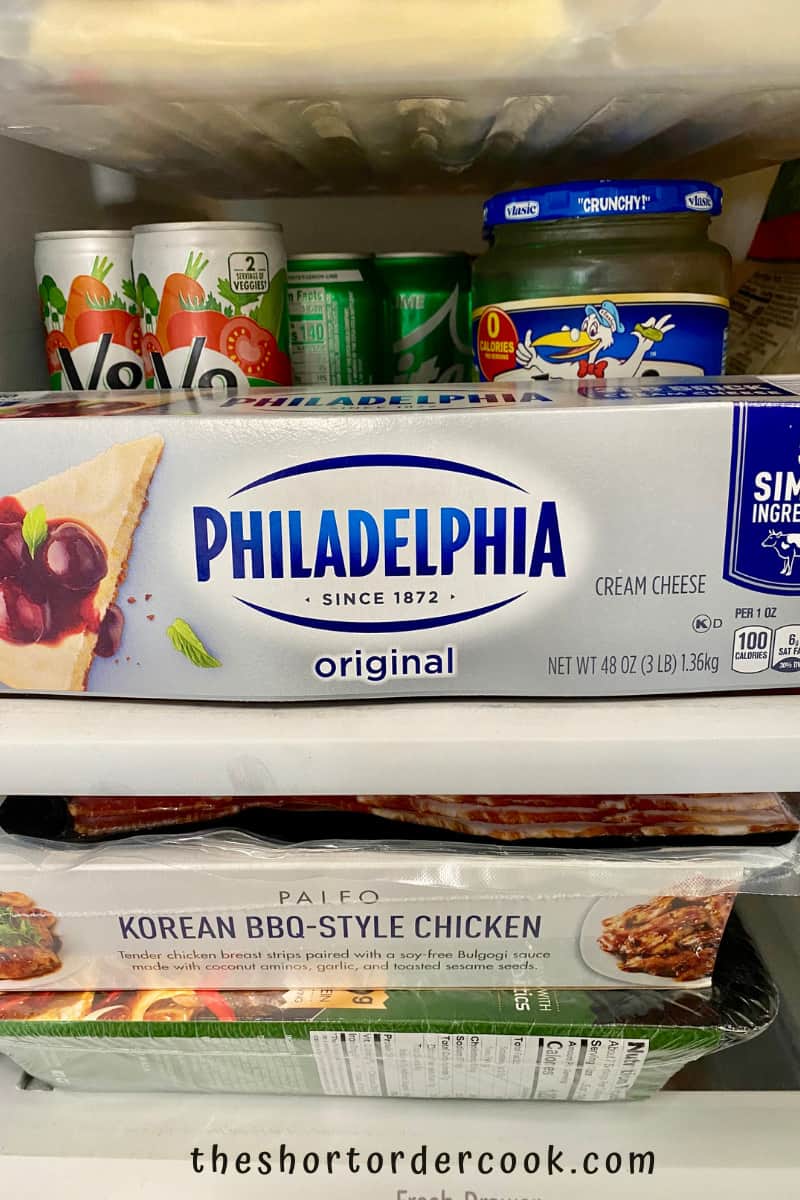 Cheesy Recipes
Now that you have some defrosted cheese to enjoy, here are some tasty recipes to make. All of these are easy to make and perfect for using leftover cheese. One of my favorites is Low Carb Keto Lasagna which uses ricotta, parmesan, & mozzarella - a cheese-fest!