Let's be honest, avocados are expensive. If you cut into it and find out your avocado is stringy, it can be upsetting. When they have strings or threads in them, we want to know why and how to still enjoy that pricey fruit.  Whether you want it to top your tacos or in a delicious summer slaw, avocados are healthy and irresistible.
I have done some research on why this happens. I have also had enough of these unfortunate avocado mishaps to figure out many ways to still get my avocado fixed and not waste my money throwing them away. So don't be too worried and do not throw away that avocado. Keep reading about these avocado fibers and how to still eat an avocado even with brown or black streaks.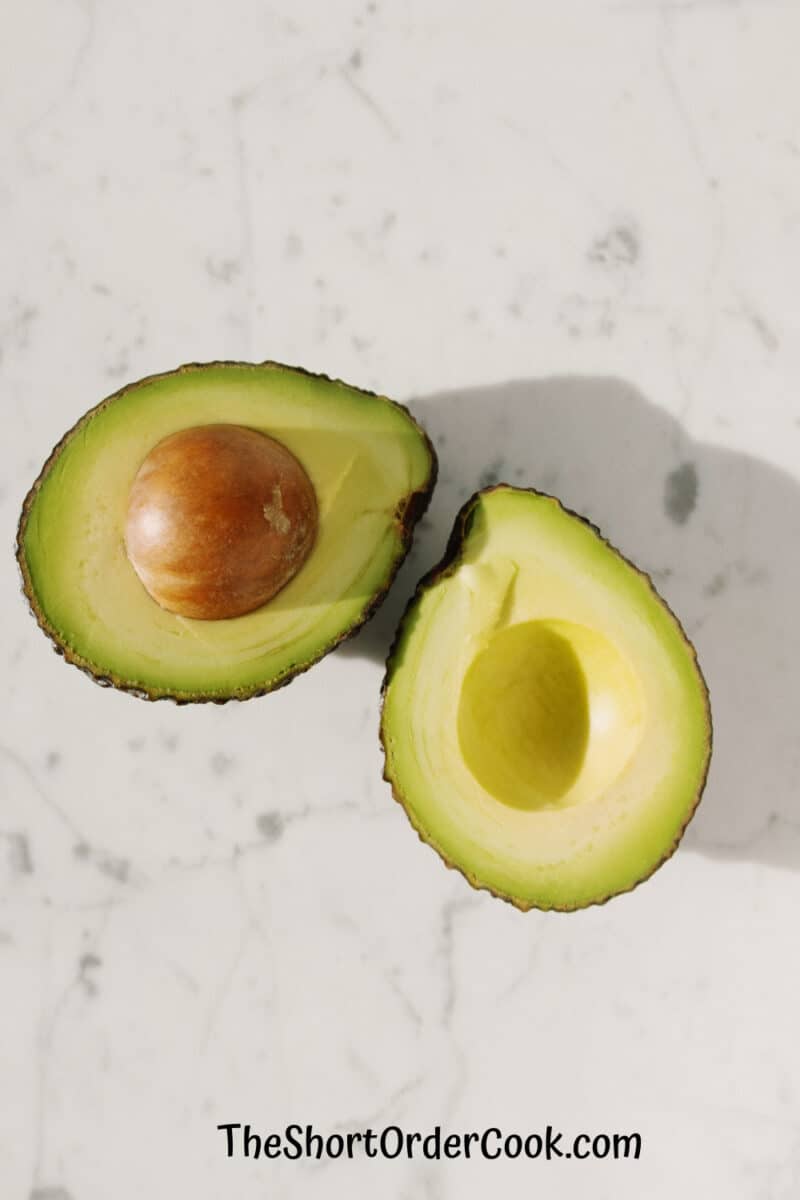 Jump to:
Strings (fibers) in Your Avocado
The brown strings found in avocados are actually more common than we wish. It turns out, these "strings" or "threads" are the fibers (vascular bundles) of the fruit. There are numerous reasons why some avocados have them. Even some avocado varieties are more susceptible than others when it comes to being stringy.
Black or Brown Spots in an Avocados
Black or dark brown spots are a form of bruising. This can happen while it is growing on the tree, in transit/shipping, or by human handling. Extreme cold or heat can also cause discoloration in the flesh of an avocado.
It is best to cut out and remove these dark patches or spots. Though they are safe to eat, they are not appetizing and can be bitter or stringy. The rest of the avocado is perfectly fine to eat. The next section reviews when an avocado is brown inside and how to tell if it is still good or has spoiled.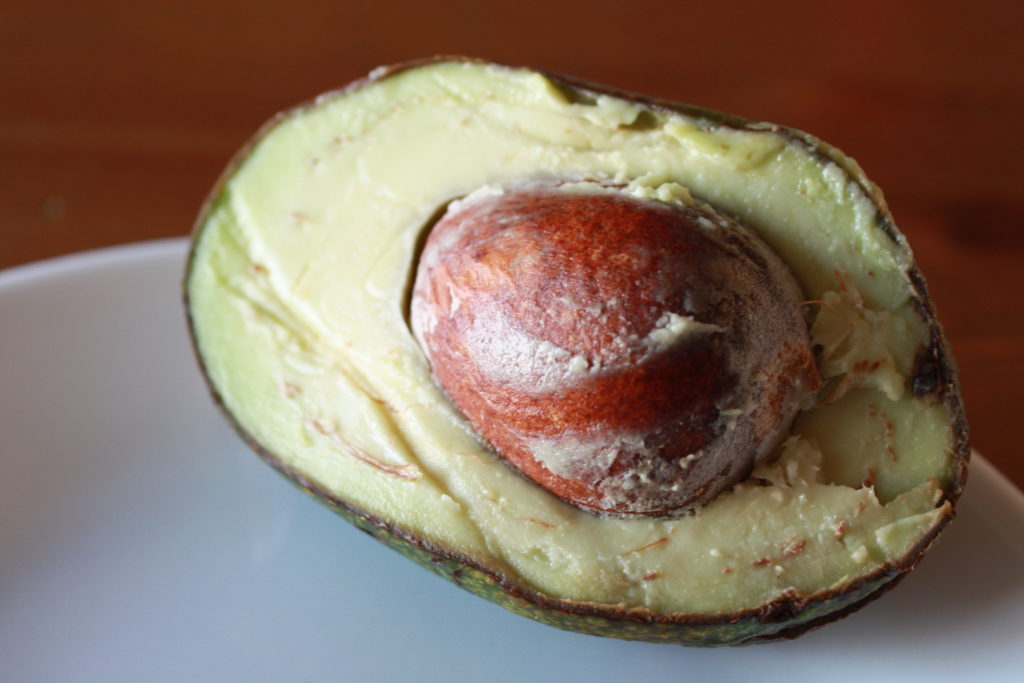 How to Tell if an Avocado is Bad?
An avocado will go to bad rather quickly after it is ripe. The best way to preserve a ripe avocado for a few extra days is by placing it in the refrigerator. It should stay ripe and not get too overripe/mushy for 2-3 days.
When an avocado is watery, mushy, discolored, or moldy it has gone bad. If it has a sour, pungent, or rancid smell then the avocado is no longer good or safe to eat. The best way to check if an avocado has gone bad is to cut it open to see what it looks like and smell it. If in doubt, throw it out.
Why Does This Happen to Good Avocados?
So I did some "googling" research and asked around, including the nursery where we bought our avocado sapling almost 10 years ago. There was not a lot of information out there so I wanted to share what I have found out.
The main reasons I have found all point to a few possible reasons for these fibers:
Immature trees -  they will produce better fruit as they mature (our tree is about 12 years young in avocado years)

Types – certain types are more prone to strings (Haas is less likely but Stuart is more likely to be stringy – we have a Bacon avocado tree)

Improper storage – damage to the fruit before it is ripe may also cause extra strings in the stem area (handle your avocados with great care)
Can You Eat a Stringy or Brown Avocado?
YES! Yes, it is ok to eat an avocado that is stringy. Below I show you how to still enjoy that avocado by doing one easy step. What results is smooth creamy avocado flesh that can be used in numerous ways. Several recipe ideas are below as well.
That is the good news in this story. As long as the flesh is still green and not completely brown, there is no reason to throw it out. You have likely spent a good chunk of change on this avocado and the last thing you want to do is waste your hard-earned money.    
Oxidation also causes browning to an avocado. This happens when the air hits the flesh of the avocado or your bowl of homemade guacamole. This change of color is not as vibrant and appetizing; however, it is still fine to eat it. Keeping guacamole from browning is easy and keeps it pretty and fresh looking.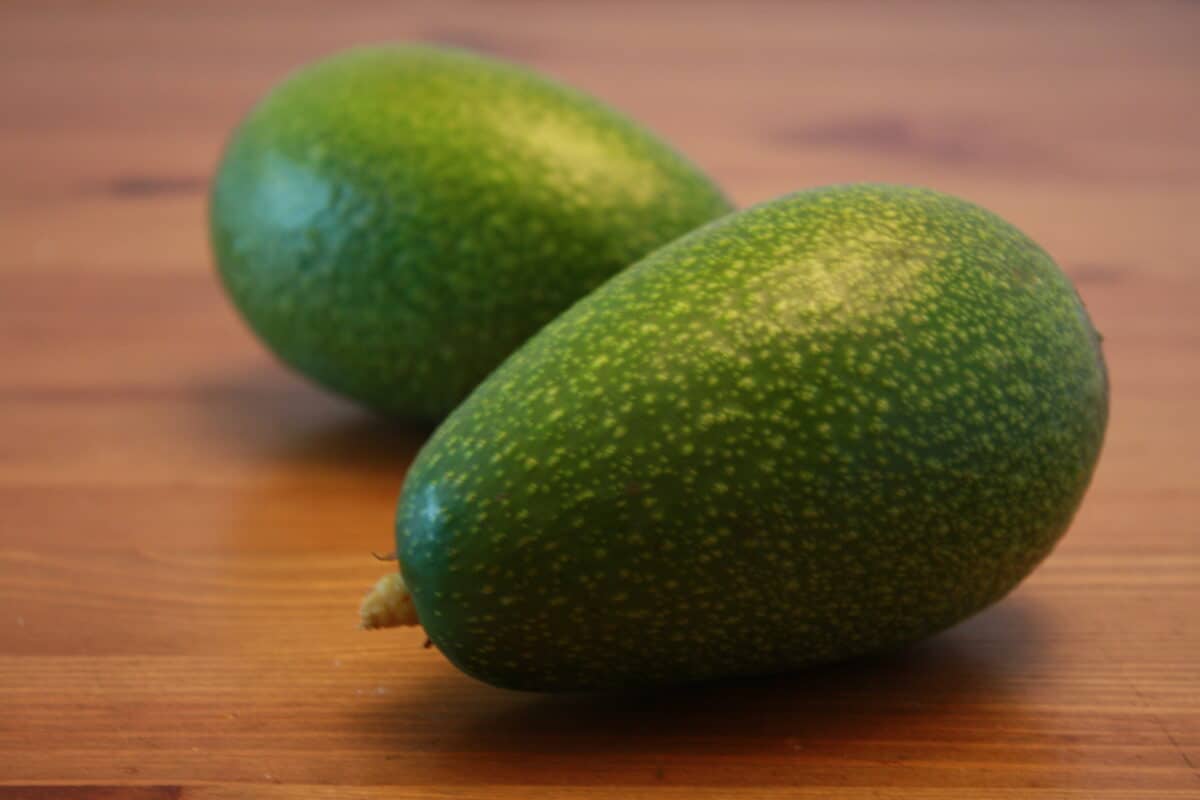 How to Still Enjoy the Avocados?
Avocados are expensive so the last thing we want to do is waste them. No one enjoys having floss-like strings in their avocado either. Therefore, here are some things you can do to still enjoy those stringy/fibrous avocados that you paid good money for. Or in my case, saved from the squirrels getting to them.
When still eating the flesh of the avocado after you have separated it from the stings and fibers, there are many ways to still enjoy it. Here are two of my favorite recipes that I make and are great when you add strained avocados to the recipe or serve the smashed avocado on the side as a sauce or dip. 
Recipes For Mashed/Pureed Avocado
When you have removed the fibers or strings from your avocado you can still enjoy it. Here are some recipes that would be great to use the fresh avocado or add to it to make it even better. My favorite is blending some into homemade ranch dressing.
Save your Avocado from Strings & Fibers
Simply push the avocado through a fine strainer to separate the fibers from the fruit - see photos below. I have a small tea strainer that I use for this. What remains is smooth creamy avocado goodness. It does take a bit of time but it is worth it and there are many ways to still enjoy the avocado, recipes listed below. Additional recipe ideas too, please continue scrolling.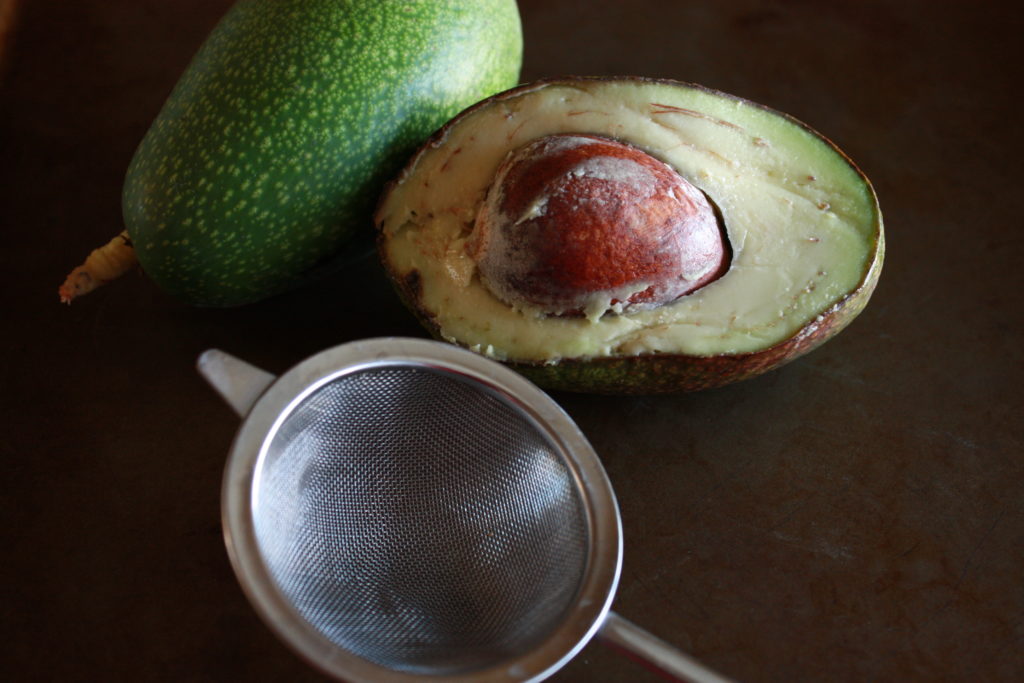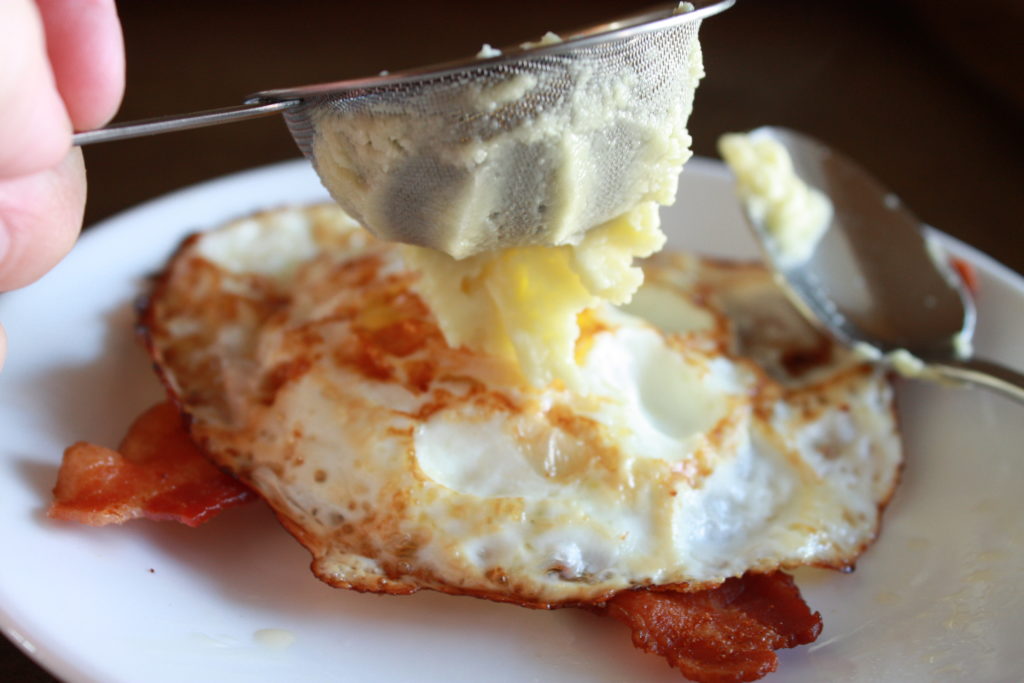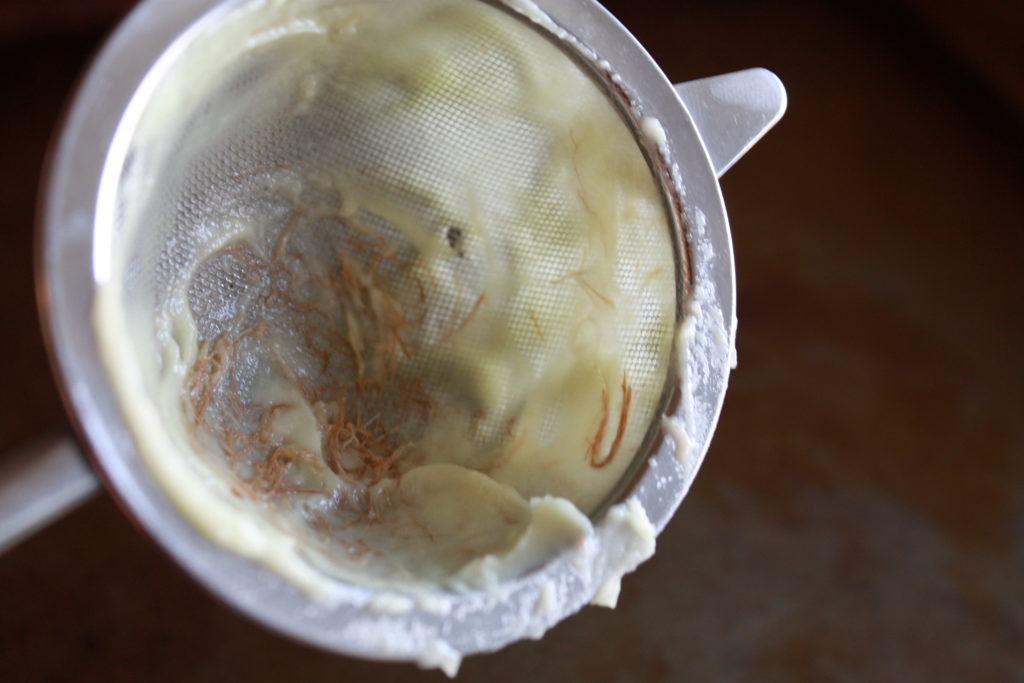 Recipes to Make with Strained Avocado:
Add to a smoothie

Make creamy guacamole

Spread on toast

Top/Spread on eggs, burgers, or sandwiches
Whip up chilled avocado soup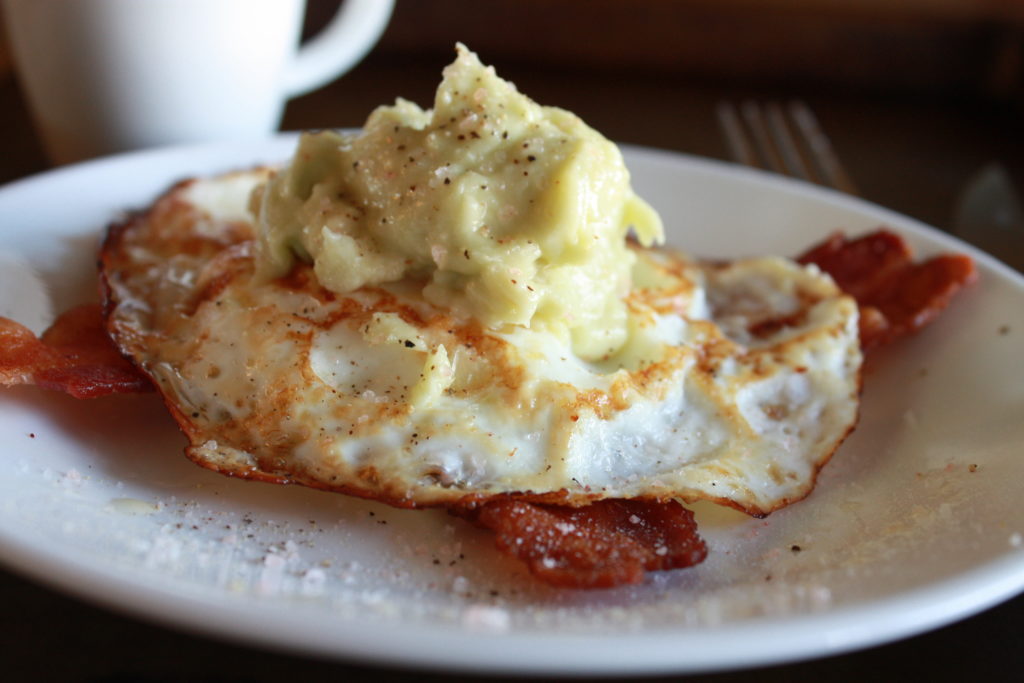 What would you make with avocado if you found it was stringy?
PIN FOR SAFEKEEPING & SHARING!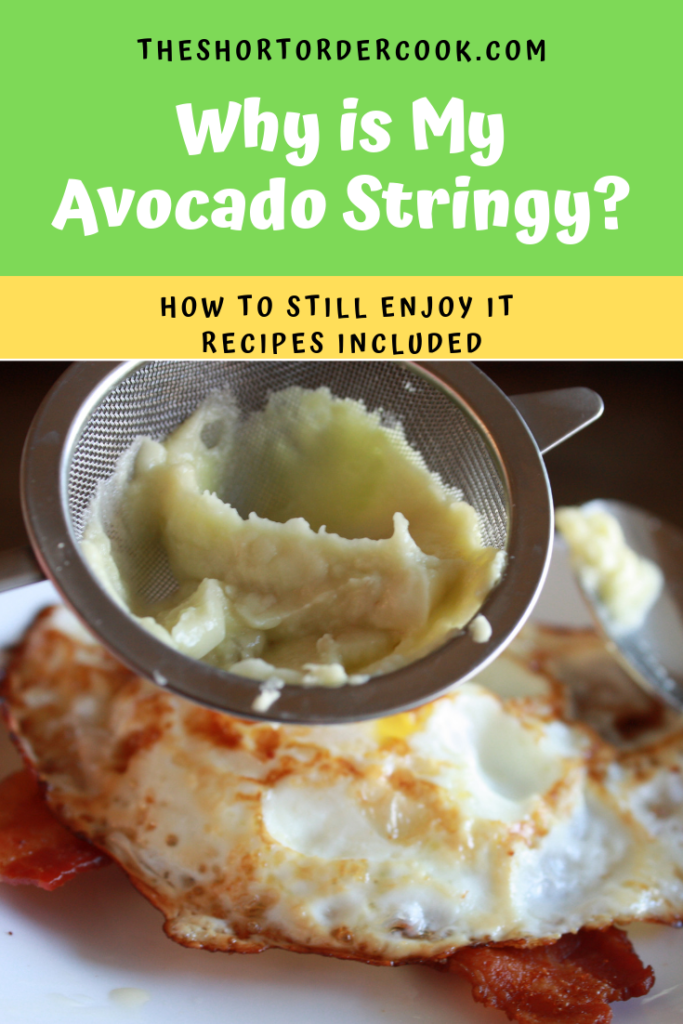 Product Recommendations for this Article:
The Short Order Cook is a participant in the Amazon Services LLC Associates Program. As an Amazon Associate, I earn from qualifying purchases. If you click on a link and make a purchase, I may earn a small commission on the sale at no additional cost to you. This helps with the costs of running the blog. Thank you!