All the best easy Halloween desserts, try any of these spooky sweet recipes. For scary or cute Halloween treats, these ideas are almost too good to eat. They are not only easy to make or bake, but these Halloween recipes are fun, homemade, kid-friendly (except for the cocktails), and sure to be crowd-pleasing.
Some of the best food bloggers have shared their favorite Halloween recipes. This includes cakes, cupcakes, cookies, Rice Krispy treats, and more. Anyone with a sweet tooth who enjoys the October holiday will love eating any of these - adults & kids alike. You will also find recipes for vegan, gluten-free, keto, dairy-free & nut-free Halloween desserts.
Whether you are hosting a Halloween costume party, bringing desserts to school, church, or work, or want something fun at home, have fun baking any of these. I recommend making a few of them for a festive Halloween dessert table. It is hard to choose and make just one.
Jump to:
My Favorite Halloween Sweets & Treats
Here are the best desserts from The Short Order Cook. They are some of my favorite sweets, treats, and cocktails that are festive, frightful, & fantastic. You cannot go wrong with making any of these confections. I have shared 2 dessert cocktails, several candies, and a few other sweet treats. Plenty of chocolate and peanut butter to love here like the cute bugs & spider cookies.
Halloween Cake & Cupcake Recipes
Cute or spooky, these cake and cupcake recipes are just the thing for Halloween. These homemade baked goods come in all sorts of festive shapes and are decorated like mummies, bats, and more.
Halloween Cookie Recipes
For some premade and homemade cookies that will make your Halloween happy, try these. Whether you want mummies, skeletons, or something with pumpkins, these cookie recipes have just what you are looking for. They all taste great and look even better for your celebration. Or for something very easy, purchase store-bought sugar cookie dough to bake and then decorate using my Easy Cookie Icing.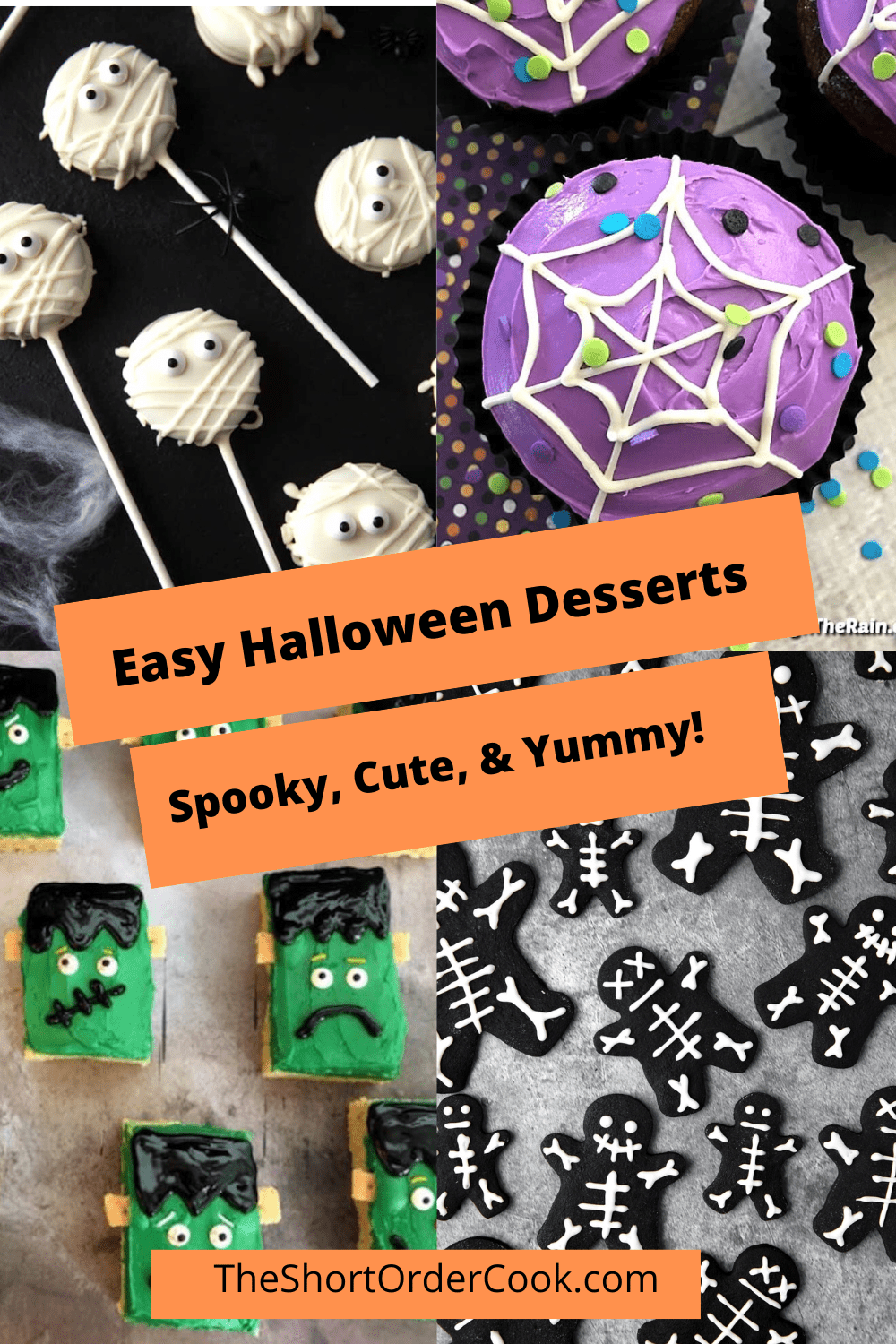 Homemade Halloween Candy & More
For some simple homemade candy ideas, these are just the recipes. Get the kids involved in making these since decorating is half the fun. They are all no-bake Halloween recipes so everyone can whip these up in no time.
Halloween Dessert Cocktails
A Hallloween gathering isn't a party without some good spooky cocktails. These sweet & scary alcoholic drinks will be the hit of the party. Make sure to use safety procedures when working with dry ice.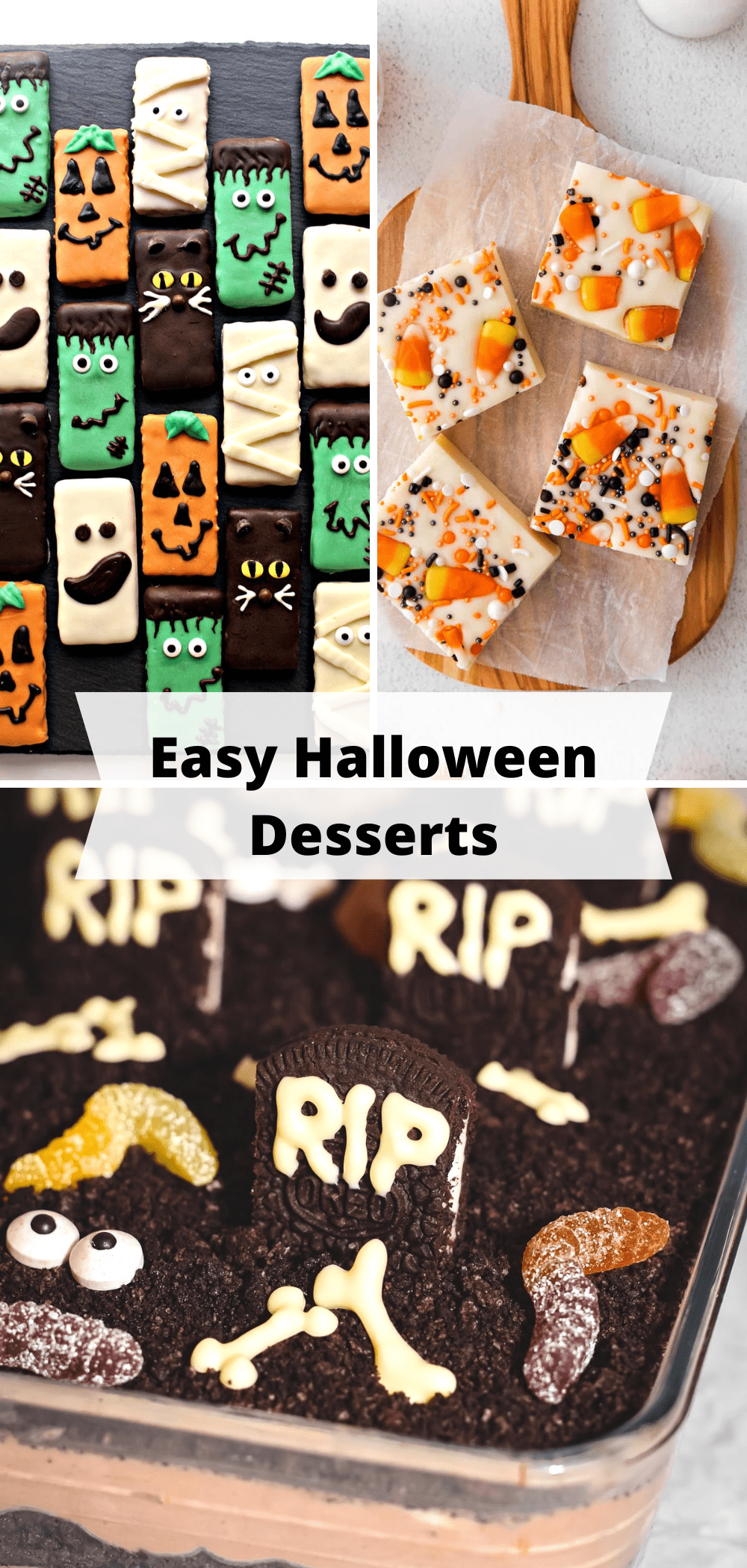 Other Tasty Halloween Ideas
For more great recipe ideas, try some of these other recipes and roundups. Wonderful drinks, sweets, and treats for special diets. Plus some spooky good cocktails.