For the ultimate list of foods that start with E, check out the lists I have compiled here. There are some foods on this list you will recognize but also some you may have never heard of before. But they are all foods or drinks starting with the letter "E". After reviewing this list you will learn more about all sorts of yummy things. So the next time someone asks you what are some foods beginning with "E", you will be able to list off many with no problem. (could come in handy for trivia nights or crossword puzzles?)
There are so many E foods to list. This post could never include them all but I have broken them down into several categories for you to find just what you are looking for. Continue reading to find out about common, unique, fruits, vegetables, and drinks, where all the foods begin with the letter "E". By the time you finish reading this list, you will know all about so many foods that start with E. How many have you tried, and do you have a favorite?
Recipes That Start With E
Best Keto Chicken Enchiladas
The best chicken enchilada recipe is a low-carb and keto dream thanks to the Crepini egg thins. Stuffed with chicken, cheese, and sour cream to satisfy everyone.  
Check out this recipe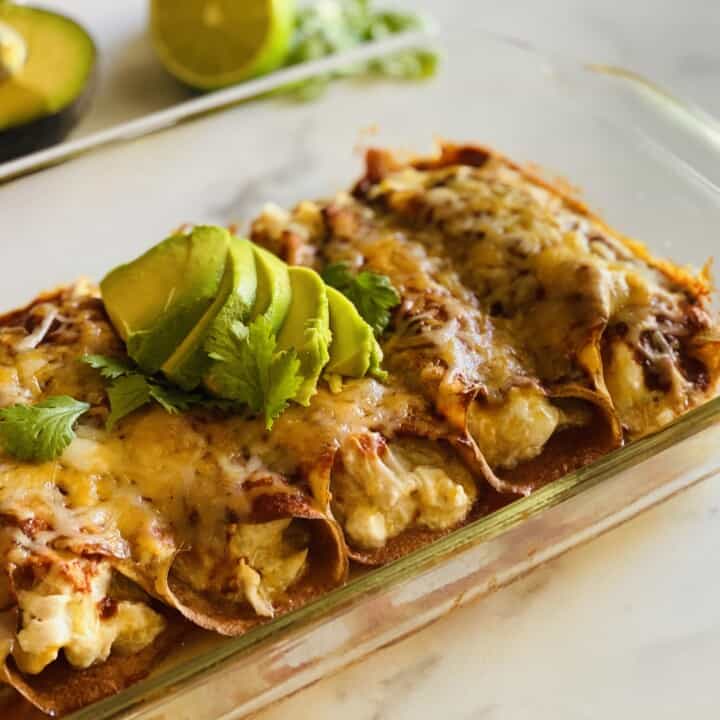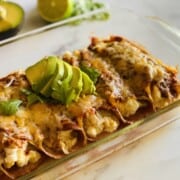 Creamy Salted Caramel Espresso Martini
Salted caramel espresso martinis are a perfectly rich, sweet, and creamy vodka cocktail recipe. Like a combination of a Starbucks Caramel Macchiato and a Kahlua White Russian.
Check out this recipe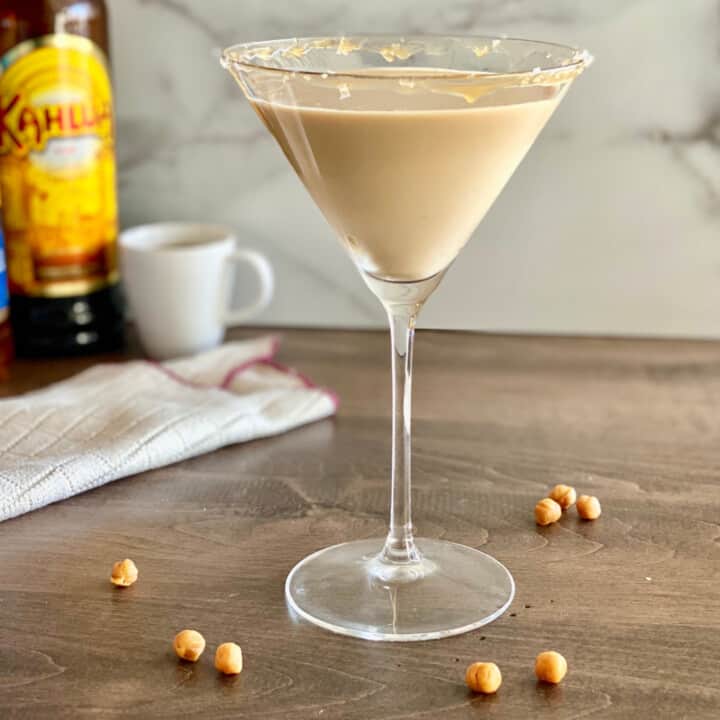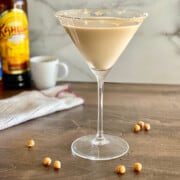 Easy Applesauce Muffins
This easy muffin recipe with applesauce is the best homemade breakfast baked good for all ages, especially kids. They are sweet, fluffy, and the cinnamon sugar topping is a bit crunchy which makes these the best muffins ever. 
Check out this recipe
Easy Homemade Soft Dinner Rolls
The best soft homemade dinner rolls baked using yeast are easy to make. These rolls are delicious and enjoyed best when warm straight out of the oven.
Check out this recipe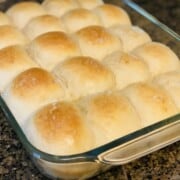 EASY 3-INGREDIENT CREME BRULEE
3-Ingredients create a creamy custard and caramelized sugar topping for the perfect creme brulee.
Check out this recipe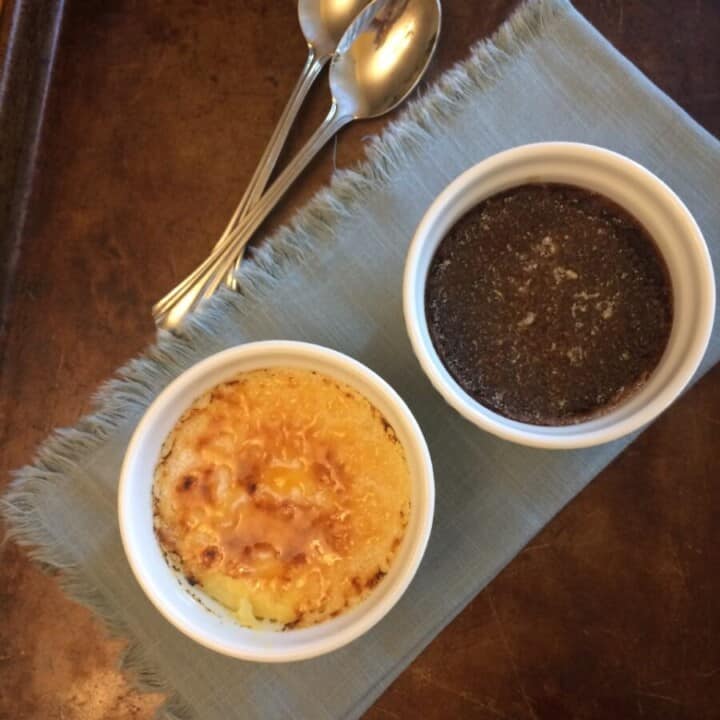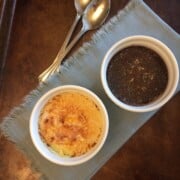 Easy Restaurant Style Mexican Rice
Tastes just like the flavorful, bright, and fluffy Mexican rice you get in your favorite authentic Mexican restaurant.
Check out this recipe
Easy Keto Slow Cooker Butternut Squash Soup
Sweet, creamy, and rich butternut squash soup is comfort in a bowl. This low-carb recipe is great for those on a keto diet.
Check out this recipe
Common Foods That Start With E
Early Girl tomato - a medium-sized tomato that is popular with home gardeners due to its tendency to ripen early in the tomato season, summer.
Eclair - an oblong sweet pastry that is baked and then a filling of cream is piped into the middle then finally topped with a chocolate glaze.
Eggs - laid by female animals, birds, etc as a source of protein, typically harvested and eaten by humans are eggs laid by chickens.
Eggs Benedict - an American breakfast item consisting of an open-faced English muffin topped with Canadian bacon, a poached egg, and hollandaise sauce.
Enchiladas - a Mexican entree that consists of corn tortillas rolled with different fillings, such as cheese, chicken, beef, beans, and then topped with a red or green spiced sauce.
English muffins - a round yeast bread muffin that is shaped like a puck and sliced horizontally to expose the bubbles and dough pockets inside which are great for holding in anything spread on top such as butter or jam.
English walnut - a tree nut commonly found in England.
Evaporated milk - as referred to as unsweetened condensed milk, is a canned milk product where 60% of the water has been removed and makes it more shelf-stable and lasts longer than fresh milk.
Unique Foods That Start With E
Egg Foo Young - a Chinese omelet dish.
Eel - commonly eaten in Japanese cuisine and includes both freshwater eels (unagi) and marine eels (anago).
Elephant ears - a fried round sweet dough that is large and is the shape of an elephant's ear and finished by dusting cinnamon and sugar on top.
Elk - the largest of the deer family which is hunted for its game meat.
Emmental cheese - a yellow Swiss-type cheese that is medium in hardness and originated from Emmental, Switzerland.
Empanadas - a turnover that is baked or fried and is filled with sweet or savory ingredients.
Escargot - a savory dish consisting of edible snails which are usually cooked in their shells and topped with butter, garlic, and herbs.
Etouffee - a Cajun/Creole classic dish of rice and a spicy tomato shellfish stew.
Fruits & Vegetables That Start With E
Edamame - a tender immature soybean that is picked and prepared when still green and in the pod.
Eddoe - a starchy root vegetable similar to taro.
Eggfruit -also called the canistel, a small stone fruit similar in taste to a combination of mango and pumpkin,
Eggplant - a member of the nightshade family, commonly eaten as a vegetable all over the world but it is actually classified as a berry/fruit.
Elderberries - black or blue-black berries of Sambucus tree varieties that are poisonous when raw but safe when cooked.
Empire apples - a red apple variety with sweet flesh similar to a McIntosh or Red Delicious.
Endive - a leafy vegetable with a bitter taste.
English peas - the commonly knows peas that are often canned, frozen, or eaten fresh once removed from the pod which is not eaten.
Escarole - a leafier version of endive that also has a bitter taste and is comparable to kale but with more tender leaves.
Drinks that Start With E
Earl Grey tea - a traditional black tea blend that is flavored with the oil of bergamot, a citrus flavor.
Easy Breeze - a cocktail with vodka, grapefruit juice, and cranberry juice - also called Seabreeze.

(this was the first drink I ordered when I turned 21!)

Egg cream - a cold beverage of milk, carbonated water, and a variety of syrups to make different flavorings.
Eggnog - an egg and cream punch flavored with nutmeg, sugar, and cinnamon and sometimes served as an alcoholic drink with rum, brandy, or bourbon.
El Diablo - a cocktail made with silver tequila, raspberry and pomegranate juices, lime juice, ginger beer, simple syrup, and blackberries.
English breakfast tea - a caffeinated black tea blend traditionally served at breakfast that has a strong flavor and no other flavorings added but is sometimes enjoyed with cream and/or sugar.
Espresso - a coffee-brewing method that originated in Italy by which water is forced through finely-ground coffee beans and results in a stronger, thicker, and more caffeinated shot of coffee than traditionally brewed coffee has.
Espresso martini - an alcoholic drink made with a combination of espresso, cream, simple syrup, and vodka.
PIN FOR SAFEKEEPING & SHARING!
Product Recommendations for this Article:
The Short Order Cook is a participant in the Amazon Services LLC Associates Program. As an Amazon Associate, I earn from qualifying purchases. If you click on a link and make a purchase, I may earn a small commission on the sale at no additional cost to you. This helps with the costs of running the blog. Thank you!

Foods That Start With E
For the ultimate list of foods that start with E, check out the lists I have compiled here.  It includes recipes, foods, drinks, and more that all begin with the letter "E".
Ingredients
Try any food or recipe, just a sample shared below but full details above
Eggplant

Empanadas

Egg Nog

English Muffins

Enchiladas

Escargot

Endive

Espresso
Instructions
Try any food or drink from the list above.

Make any recipe as shared here that begins with the letter E.

Learn to love something new while trying.