This list has it all for anyone that loves easy no-bake desserts. Pies, cookies, bars, cheesecakes, ice cream, & candy - oh my! Your sweet tooth will be satisfied with these easy no-bake dessert recipes.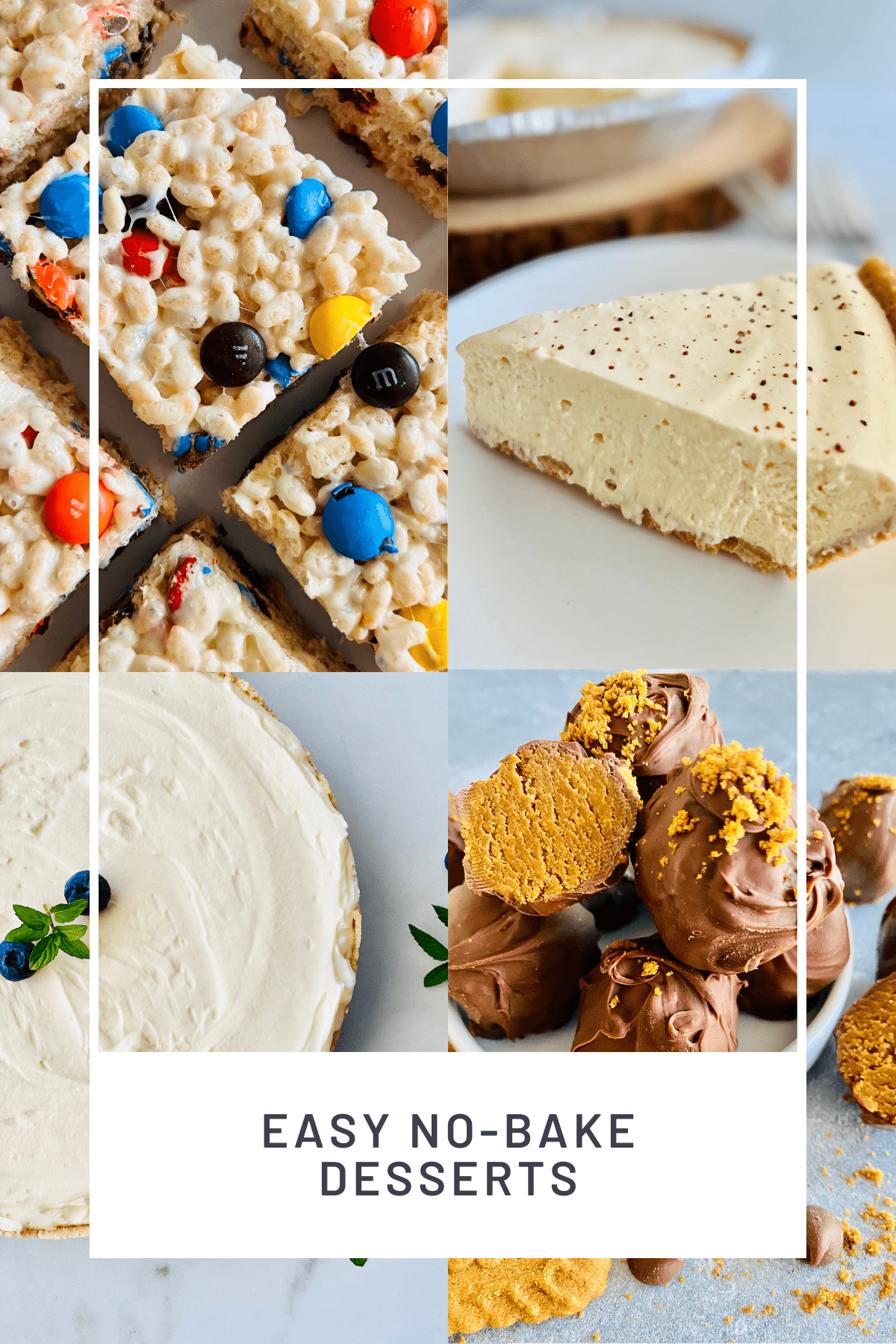 Whether you are new to cooking or a seasoned baker, these recipes will be part of your regular rotation. They are fantastic any time of year and for any occasion, including holidays & birthdays.
But they are especially great in the summer. Light & fresh strawberry mousse is a top favorite. When the weather heats up, do not turn on that oven - make one of these dessert recipes that do not require any baking.
Jump to:
Types of Desserts to Make Without an Oven
No oven, no problem! Homemade desserts are just as fantastic, sweet, delicious, sinful, & amazing without an oven. Some use a microwave or stove but many require no heating at all.
This list of the best no-bake desserts includes so many different things to make. I have divided this list into the following categories so you can find exactly what you are looking for.
Best No-Bake Recipes
Candies, Cookies, & Bars
Icebox Cakes, Ice Cream, & Popsicles
Pies & Cheesecakes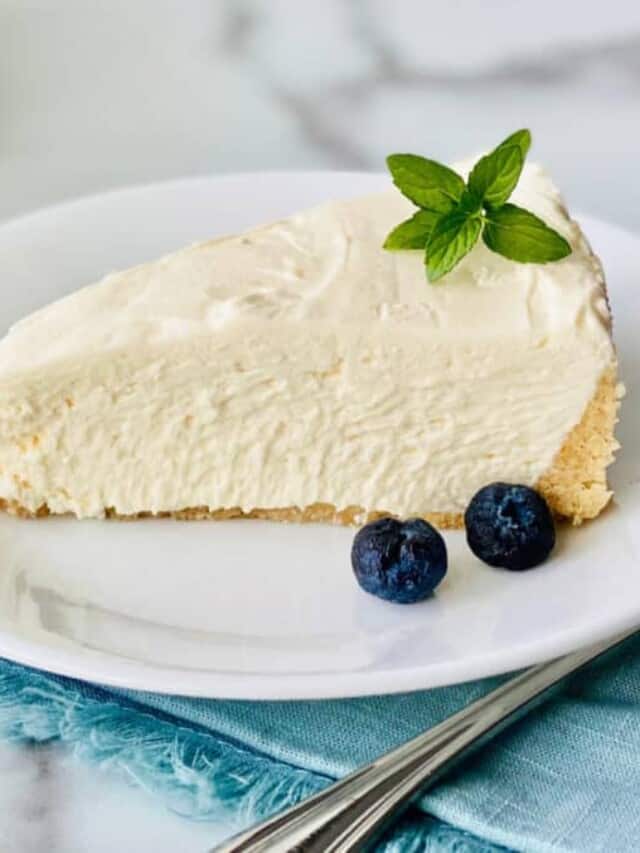 Best No-Bake Recipes
These recipes are all on the blog. I have many wonderful no-bake recipes right here on the blog, so try one today. Fresh mango ice cream is a summer favorite. Holidays are fruity & sweet with chewy gumdrop nougat.
Candies, Cookies, & Bars
Here are the best no-bake homemade candies, cookies, and dessert bar recipes. These include all sorts of flavors from chocolate to peanut butter to fruit. Enjoy one of these quick & easy cookies.
These soft pillowy mints only need 4 ingredients. These melt-in-your-mouth candies with cream cheese & mint extract are addicting. Added food coloring makes these festive for just about any holiday. You must try these!
The best of both worlds - chewy oatmeal cookies plus chocolate peanut butter goodness in one recipe. These chewy, creamy, nutty, chocolatey bars are crazy good. Be warned, you won't want to share but that is ok - they are easy enough to make plenty.
So many things to love about these coconut cookies. They are vegan, gluten-free, keto, & paleo. They do not have eggs, wheat, or dairy but what they are is 100% delicious. The chewy sweet coconut & almond flour cookies are dipped in vegan dark chocolate for a pretty & tasty combination.
Icebox Cakes, Ice Cream, & Popsicles
When you think of summer cakes that do not need any baking, ice box cakes come to mind first. These easy layered desserts have so many flavor combinations - there is sure to be one you love. Like icebox cakes, cold dessert favorites like homemade ice cream or fun popsicles are must-try.
Call all chocolate lovers! This is chocolate on chocolate explosion of flavor without much work. The mousse-like filling is fluffy, rich, & decadent which pairs perfectly with the chocolate wafers in this icebox cake recipe. Oh yeah, and chocolate sauce goes on top too in case you don't have enough chocolate.
Yes, you read that right - Oreo cookies in an icebox cake recipe. If you are an Oreo sandwich cookie fan, this no-bake dessert is for you. This recipe is like a salted caramel cheesecake married an Oreo & lived happily ever after.
Part cookie, part ice cream, & completely fantastic. Edible cookie dough is the star of this easy no-churn ice cream recipe. Use store-bought dough & this becomes a really quick recipe that you can put together in minutes. Then all you have to do is chill & wait.
Fresh boysenberry & 3 simple ingredients make this gorgeous & sweet ice cream. If you grow or live somewhere that has an abundance of boysenberries, make this homemade ice cream all the time. It is tart, sweet, & creamy.
This dessert is for the kid in all of us. I am not sure anyone will pass one of these up. There are several steps to this 7-layer recipe but it is easy and worth all the blending and mixing. So many amazing flavors & colors in this pretty popsicle recipe.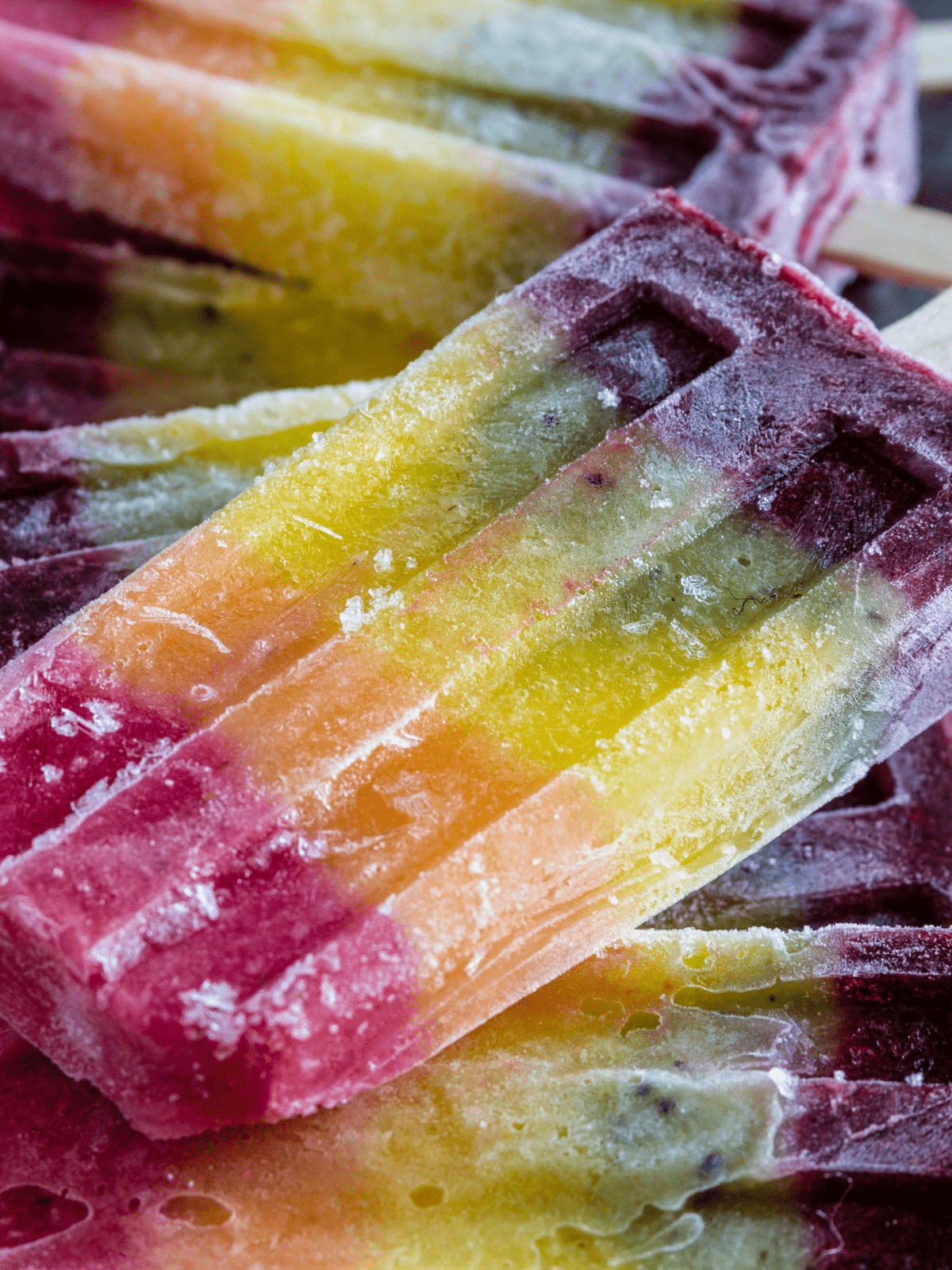 Pies & Cheesecakes
These no-bake pies & cheesecakes are great recipes that take no time at all. Simple ingredients with quick & easy instructions ensure these no-fail recipes will make a pie or cheesecake you just adore. Though easy to assemble, they taste gourmet which is perfect for holidays, birthdays, & special occasions.
This recipe for a lovely blueberry cheesecake filling in a cookie crust is decadent & creamy. In under 30 minutes, it is ready to chill in the refrigerator overnight. A slice of blueberry cheesecake heaven awaits you.
Cinnamon & sugar-flavored cheesecake bars that are this good shouldn't also be healthy & low-carb. Only 5 net carbs per servings of these creamy rich dessert bars.
Fresh mangos transform into a bright & fresh refrigerator pie recipe. The chocolate wafer crust is unique and pairs well with the sweet & tart flavors of mango. A touch of orange juice & peach jello pulls this all together for a fruit combination that is fun & unforgettable.
Summer without root beer floats is no fun at all. This pie version is 100% fun so you must make this every summer. Kids & adults will want a big slice of this chilled pie that tastes just like a root beer float.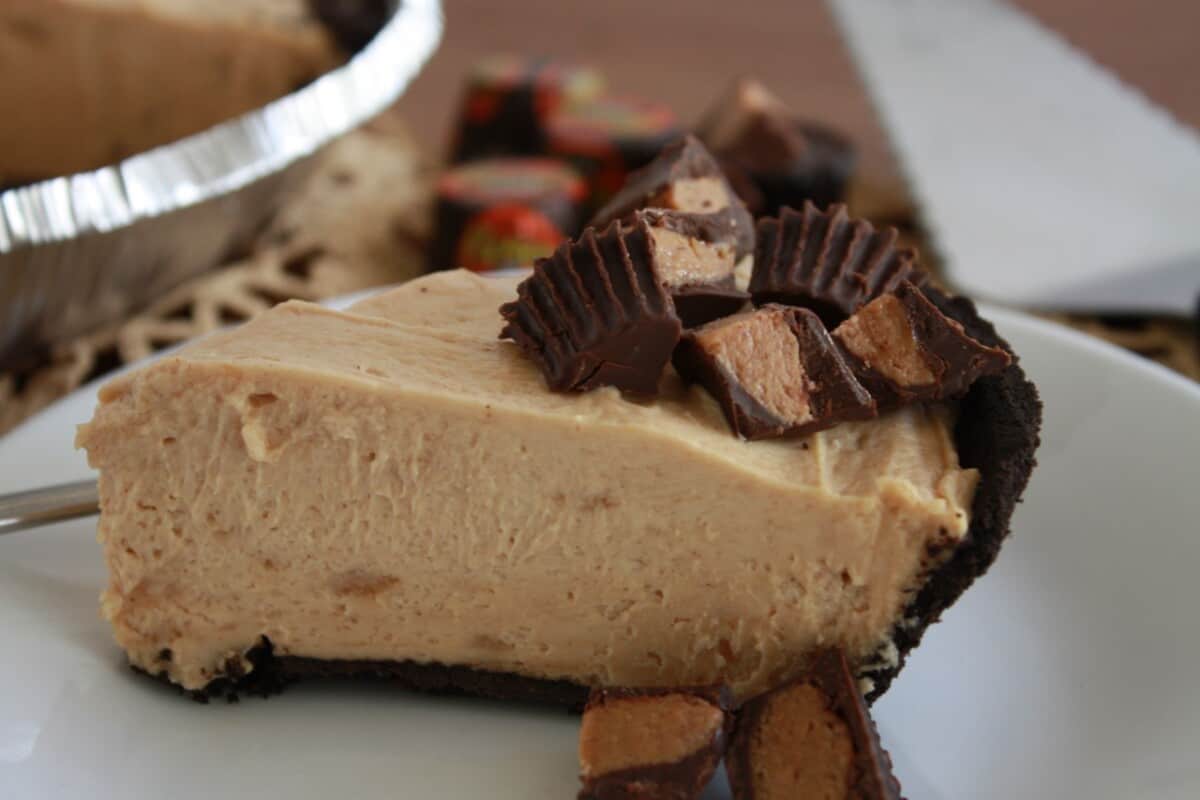 Easy No-Bake Desserts
For the best no-bake dessert recipes - try these quick & easy ideas. There is everything from pies, cookies, bars, candies, ice cream, and popsicles, to cheesecakes & icebox cakes. Including vegan, keto, low-carb, gluten-free, & nut-free no-bake desserts. NO oven needed to make these homemade desserts.
Ingredients
Oreo Peanut Butter Pie

Oreo IceBox Cake

Mango Ice Cream

Snickers Bars

Oatmeal Chocolate Cookie Bars

Keto No-Bake Cheesecake

Rainbox Popsicles

M&M Rice Krispies

Strawberry Mousse

Chocolate Marshmallow Ice Cream

Vegan Coconut Cookies

No Bake Blueberry Cheesecake

Double Chocolate IceBox Cake
Instructions
Gather ingredients for the desired recipe.

Make the recipe - no baking needed!

Enjoy the easy no-bake dessert recipe!