Antipasto Rice Salad
Rice paired with antipasto ingredients like salami, mozzarella, and olives are mixed with Italian dressing for a wonderful gluten-free salad alternative to pasta salad.
Check out this recipe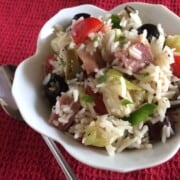 Caramelized Brussel sprouts with Brown Sugar, Bacon, & Blue Cheese
Caramelized Brussel sprouts with brown sugar are a wonderful simple side dish.  To make Brussel sprouts even more wonderful add bacon and blue cheese for a sweet, salty, creamy, and nutty delight. 
Check out this recipe
Pomegranate Spinach Salad with Pears & Goat Cheese
Beautiful green spinach is dressed with tangy creamy goat cheese, tart crunchy pomegranates, and juicy pears.
Check out this recipe
Instant Pot Steamed Broccoli
Instant pot steamed broccoli is a healthy and easy recipe that comes out perfect every time. In just a few minutes fresh broccoli is cooked and ready to enjoy.  This method works in any electric pressure cooker with or without a steamer basket and results in fresh steamed broccoli that is not mushy. 
Check out this recipe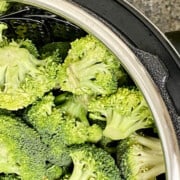 Keto, Low Carb, or Gluten-Free Side Dishes
This category of ideas to serve with lasagna includes keto, low-carb, paleo, or gluten-free recipes. If you are enjoying a low-carb or gluten-free lasagna you can still have a tasty side dish. All of these ideas are great to keep you on your special diet. My recipe for LOW-CARB KETO LASAGNA WITH CREPINI is one of my most popular recipes and there is a good reason since this keto lasagna is hands down the best recipe out there.
Instant Pot Italian Sausage & Peppers
Instant Pot Italian sausage and peppers is a quick & easy recipe. They are great for sandwiches or as is for the best keto, low-carb, or gluten-free meal. This Instant Pot sausage and pepper recipe is done in one pot and is complete in just 20-minutes. 
Check out this recipe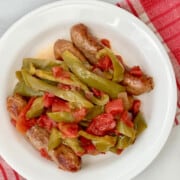 Italian Chicken Drumsticks
This recipe for authentic Italian chicken drumsticks is bursting with flavor thanks to an easy lemon, garlic, and herb marinade.
Check out this recipe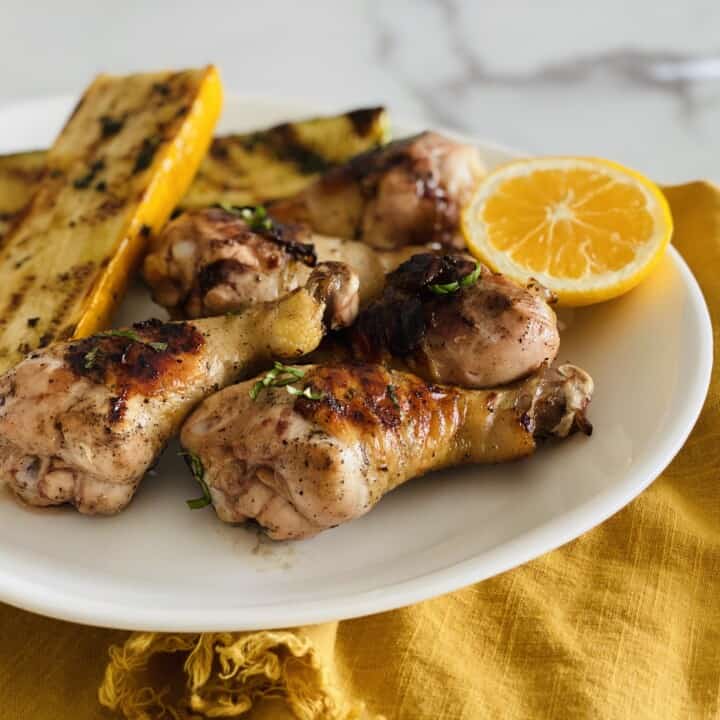 Keto Cream of Mushroom Soup
This restaurant-quality low-carb keto cream of mushroom soup is easy to make and simply delicious. The creamy texture with sherry creates a rich velvety mushroom soup that is so much better than any Campbell's condensed version you can buy. 
Check out this recipe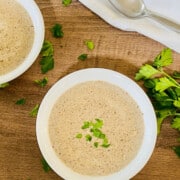 Keto Fat Head Rolls
Homemade soft keto rolls using almond flour are not just low carb (4 net carbs each!) but will please any appetite. They are sturdy enough for use as bread for sandwiches, buns for hamburgers, and great plain.
Check out this recipe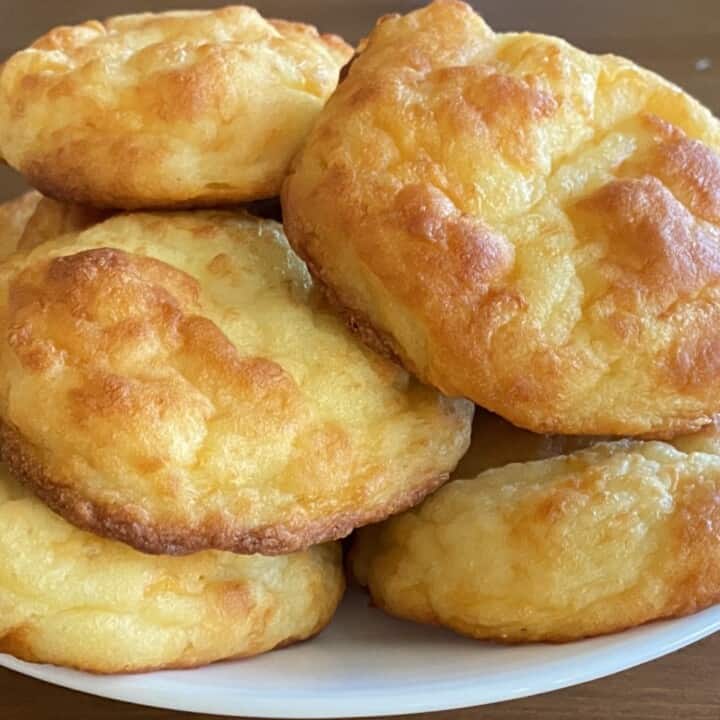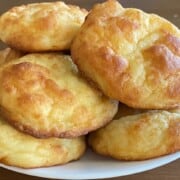 Homemade Low-Carb Sausage Balls
These homemade sausage balls are an easy low-carb recipe great for a keto breakfast, brunch, appetizer, or snack.  They are full of flavor, tender, simple, and packed with protein while also being gluten-free.
Check out this recipe
No-Bake Lemon Cheesecake Fat Bombs
Tart and creamy lemon cheesecake fat bombs are the perfect way to satisfy your sweet tooth and get more fat into your keto diet. These are easy to make and only a few ingredients for the best low-carb or diabetic dessert or snack.
Check out this recipe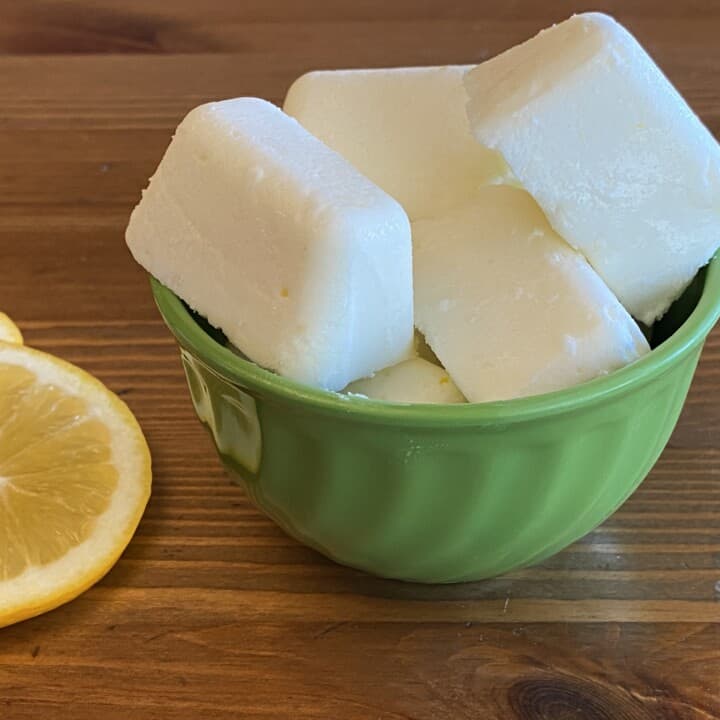 Drinks & Desserts
The best cocktails or drinks to enjoy with Lasagna. If you want something that is not traditional or a special dessert, these recipes are great to serve with your next Italian dinner.
Salted Caramel Espresso Martini
Salted caramel espresso martinis are a perfectly rich, sweet, and creamy vodka cocktail recipe. Like a combination of a Starbucks Caramel Macchiato and a Kahlua White Russian.
Check out this recipe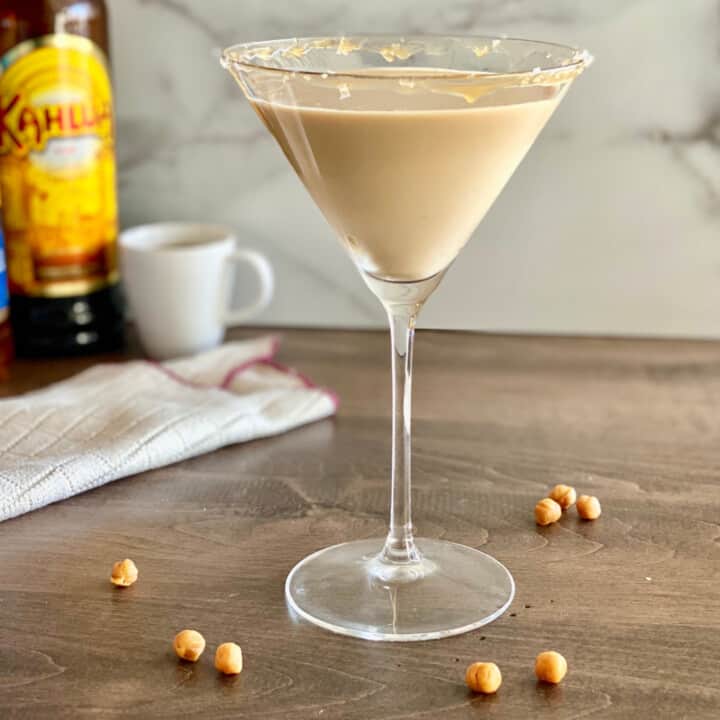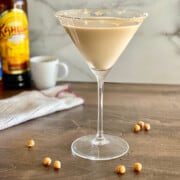 Gluten-Free Scoopable Cheesecake (no crust)
The perfect gluten-free cheesecake that is easy to bake and does not require a springform pan.
Check out this recipe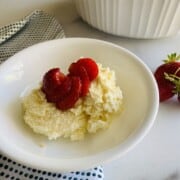 Stewed Pears
Sweet pears are stewed with sugar and cinnamon for a sweet treat. They are great for breakfast or for dessert as a topping or accompaniment. This quick and easy recipe makes wonderfully spiced pears.
Check out this recipe
Fresh Strawberry Mousse Parfait
Fresh strawberry mousse is an easy parfait dessert. It's light and healthy with mounds of yummy berry whipped cream and puree layer making for a great no-bake recipe. 
Check out this recipe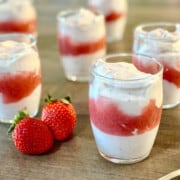 PIN FOR SAFEKEEPING & SHARING!
Product Recommendations for this Article:
The Short Order Cook is a participant in the Amazon Services LLC Associates Program. As an Amazon Associate, I earn from qualifying purchases.If you click on a link and make a purchase, I may earn a small commission on the sale at no additional cost to you. This helps with the costs of running the blog. Thank you!
What to Serve with Lasagna
If you are trying to figure out what goes well with lasagna for dinner, this list is exactly what you are looking for. Try any of these new recipes for other comfort foods, types of bread, salads, vegetables, or more. I have you covered with so many choices on what to serve and eat with homemade lasagna. 
Ingredients
Try any of the great recipes below:
Ciabatta

Fava & Rice Salad

Tomato Bruschetta

Italian Drumsticks

Sausage & Peppers

Sausage Balls

Cream of Mushroom Soup

Espresso Martini
Instructions
Make your favorite lasagna recipe.

Choose one or more of these recipes to serve along with it.