Most of us know the secret of a good fun book club. Rule #1 about book club; it isn't about reading a book. The best book clubs involve your favorite people, a cocktail or some wine, tasty food, & lots of fun. So the next time you are hosting, enjoy these Book Club Snack & Drink Recipes.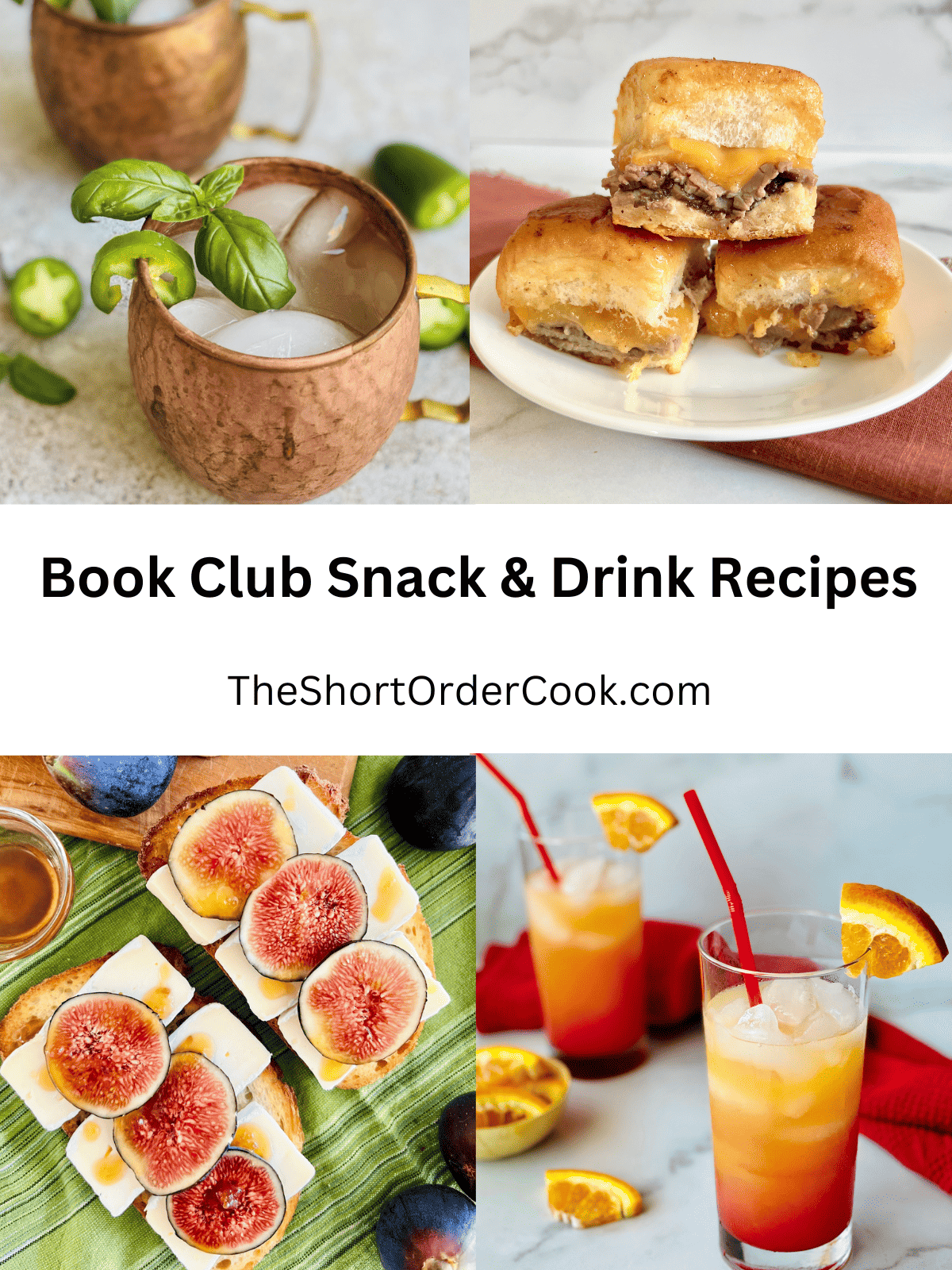 Like sharing a good book with friends & family, I am sharing my favorite recipe ideas to make any gathering even better. From small bites to bold cocktails, book club has never tasted better. With these recipes, the food will be the talk of the party - forget about that ole book will ya!
Jump to:
Whether you are a beginner or a gourmet cook, there is something for anyone to make here. Feel confident in serving these appetizers, small plates, snacks, drinks, & desserts. Whether you are hosting or it is a potluck, these recipes will be a hit.
I am including a wide range of tastes and diets so there is something for everyone. You will find gluten-free, vegan, vegetarian, high-protein, low-carb/keto, dairy-free, & nut-free recipe ideas for your book club guests.